North Carolina Man Kills Relative's Pet Dogs, Then Calls 911, Charged With Animal Cruelty
A man in New Bern, North Carolina, was charged with animal cruelty Thursday (May 21) after he killed his relative's pet dogs.
The accused, identified as Carnell Pearson, Jr., killed two pit bulls Wednesday, then called 911 and told the officers that he had fatally shot the dogs. The man was taken into custody and charged with two felony counts of animal cruelty. He remained in jail on a $7,500 bond and was scheduled to appear in court August.
Speaking to local media, Shavondea Wesley, the owner of the pit bulls said her uncle shot both the canines in the head. She added that the dogs were very sweet and she can't believe this happened.
"It took a whole part of my heart, and my kids loved those dogs. The only reason I got those dogs was because of my kids," she said.
Wesley added that the entire family is still in shock.
"Since our dogs' passing — we have been crying a lot. My kids wake up in the middle of the night, they come get in our bed and cry. It's just sad," she said.
Meanwhile, Sara Rodgers, director of Animal Protective Services, believes the accused killed the dogs because of the stereotypes surrounding the breed.
"I think because they were pit bulls, he felt like he was in fear. He left his property, went onto his neighbor's property for no reason and just shot them simply because of the breed that they were. I just think it's unfortunate that people stereotype the breed. These dogs were loving pets; they were family members to their owners. It's just devastating; there's just no reason for it," she said, adding that people need to stop characterizing the breed as "dangerous."
"Anything with teeth can bite so it doesn't matter what kind of dog it is, they will bite but it's how you raise your dogs," she added.
The incident comes less than a month after a South Carolina man fatally shot his fiancée's pet dog for growling at him. The accused was taken into custody and charged with ill-treatment of animals.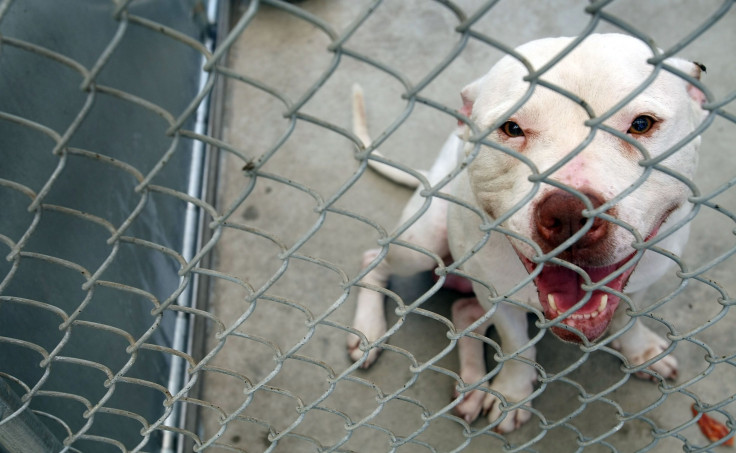 © Copyright IBTimes 2023. All rights reserved.