'Love In The Forecast' Hallmark Channel Movie Premiere: Cast, Trailer, Synopsis
Hallmark's feelings of summer love are continuing with the premiere of their newest "A Little Romance" flick, "Love in the Forecast," starring Cindy Busby and Christopher Russell.
Hallmark fans are certainly going to recognize the film's leads, as both have had extensive careers with the network, including several films in the last couple of years each. Busby has most recently starred in "Royal Hearts" (2018), "Marrying Mr. Darcy" (2018) and "Wedding March 5: My Boyfriend's Back" (2019) on Hallmark Channel, as well as "A Godwink Christmas: Meant for Love" on Hallmark Movies and Mysteries in 2019.
Meanwhile, Russell has starred in four films on Hallmark Channel in the last year alone. "Love Unleashed," "All Summer Long," and "The Mistletoe Secret" all aired in 2019, while "Nature of Love" aired earlier in 2020.
So what will happen when these two Hallmark veterans work together? According to a synopsis, plenty of romantic opportunities—even if they don't come easily.
"On-air weather reporter Leah Waddell (Busby) is getting weary of her bleak dating life and inability to be taken seriously as a budding meteorologist," the synopsis reads. "At her wit's end, she makes the decision to stay single and focus on her career for a full year. As soon as she makes this commitment, it literally starts pouring rain and men."
However, while she suddenly has no shortage of suitors, Leah may wind up finding love somewhere she least expects it instead.
"As Leah deflects multiple romantic offers, she befriends her new neighbor Mark (Russell), a handsome dairy farmer who teaches her methods to predict the weather by observing signs in nature," the synopsis reads.
Will the forecast predict a bright and sunny romance or stormy skies ahead?
"Love in the Forecast" airs Saturday, June 13 at 9 p.m. EDT on Hallmark Channel.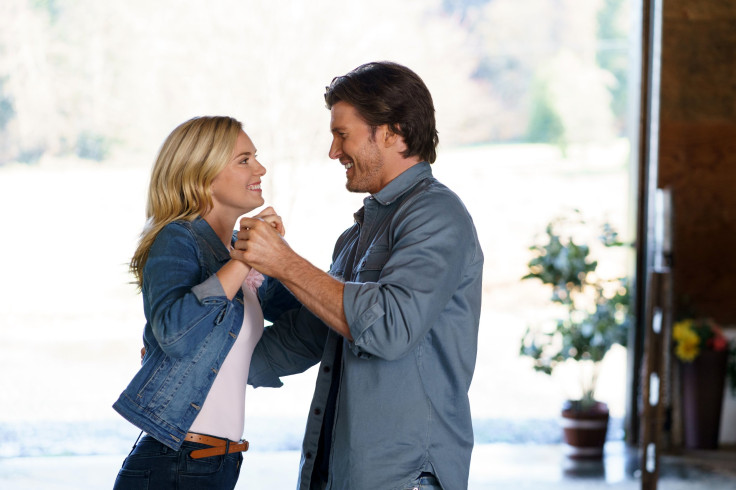 © Copyright IBTimes 2023. All rights reserved.