'Love & Hip Hop: Atlanta' Star Joseline Hernandez Admits She Made Up A Lie About Stevie J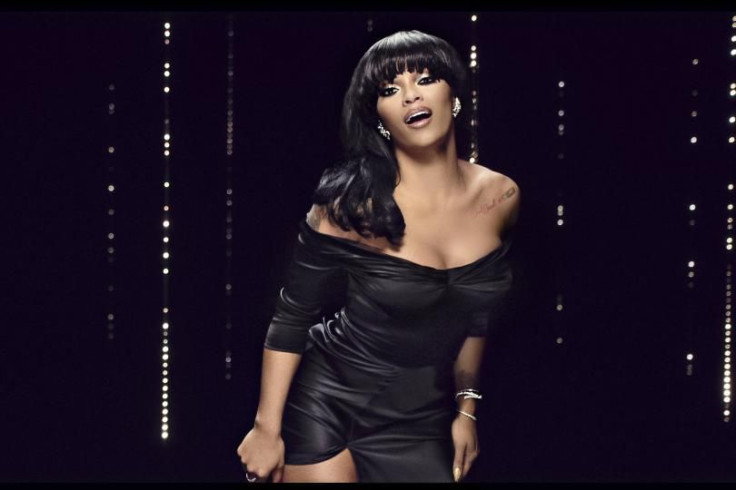 Joseline Hernandez will apparently go to great lengths to take down her estranged husband, Stevie J. In a leaked sneak peek of Monday's episode of "Love & Hip Hop: Atlanta," the Puerto Rican princess admits that she made up a giant lie about Stevie just to get back at him.
In a recent episode of the VH1 show, Hernandez told her frenemy Mimi Faust that her marriage problems with Stevie stemmed from him fathering children with another woman. Mimi was hesitant to trust Joseline but ended up confronting Stevie about his supposed secret children. Stevie adamantly denied Joseline's claims, telling Mimi that he never even met the woman claiming to be the mother of his kids.
On Monday's episode fans will see Mimi and Stevie confront the woman, who goes by Promise B Mae, but they are in for a big surprise: Joseline actually confesses that she made the whole thing up. What was her reasoning for lying about Stevie? In a clip posted online, she tells Dawn that she lied because she wants Mimi to press Stevie on child support for their daughter Eva.
"So, you know what I did? Stevie uses [Mimi] so much that she won't put him on child support," Joseline explains. "So you know what I did … I'm gonna make sure she put you on child support. So I told the b---- that he got babies in the streets and he don't even got babies in the streets. I just lied, I made it up."
Fans will have to wait until Monday's episode to find out what else Joseline has to say about her lie and to see how Promise B Mae reacts to all of this.
In May Stevie announced that he and Joseline had split. The producer didn't reveal what led to their breakup, but it's been far from amicable. Joseline has been ranting on Twitter that Stevie is allegedly gay and watches gay porn. In one tweet she wrote: " Lie detector test about your true liking will be out n---- holla at Jesus for this 1. Why y'all think he gossip so much? He a straight girl. You ain't got no car, no money, no house, boy you gotta b stopped. BISH [sic] I think I'm dropping the bomb today f--- it."
According to VH1.com, she's also been threatening to expose a secret about him during the coming Season 5 reunion of "Love & Hip Hop: Atlanta."
© Copyright IBTimes 2023. All rights reserved.