'Love & Hip Hop: Atlanta' Star Stevie J Slams Joseline Hernandez, Claims They Were Never Married [VIDEO]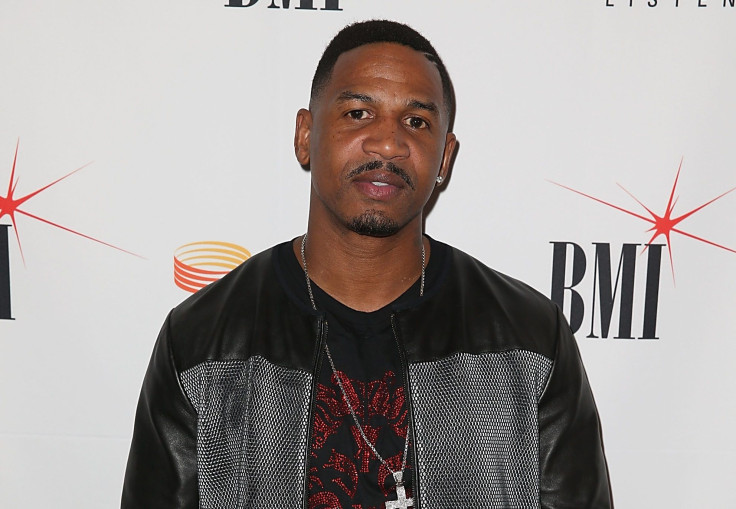 Things are getting messy between Stevie J and his estranged wife, Joseline Hernandez. The "Love & Hip Hop: Atlanta" stars decided to separate after three years of marriage and have been lashing out at each other on social media and in interviews.
On Sunday, Stevie J posted a video slamming Joseline for dissing him during a recent radio interview. In Stevie J's rant, he took jabs at her music and claimed that they were never really married.
"[She is] talking about no music on the radio in 20 years. Ma, I still get more residuals off of any song I did in the '90s than you'll ever get off any of them bum a--songs you did," he said. "I got a No. 1 record right now. You'll never have that … Be careful, be very careful baby. And I'm not your husband. Never have been and never will be."
Joseline responded to Stevie's video by tweeting that she was going to reveal his "true liking."
"Lie detector test about your true liking will be out n---- holla at Jesus for this 1," she wrote in one tweet, adding in another: "Why y'all think he gossip so much? He a straight girl. You ain't got no car, no money, no house, boy you gotta b [sic] stopped." She added in another post: "BISH [sic] I think I'm dropping the bomb today f--- it."
During an interview last week, Joseline lashed out at Stevie J for repeatedly saying that they had not officially wed. "I've been a great wife to him. I've been cheated on, I've been lied to and stood by him," she said. "And you know when I packed up and left the home, the best thing he thought he could do was go on tour disclaiming his wife. You look like a sucker. Real men don't do that. … You're a married man, so what are you talking about. I respect my husband … and I think he's a great man, but he's not great in relationships."
As previously reported, Stevie J posted on Twitter that he was single and no longer with the Joseline "God, 1 day I need a lovely, virtuous, loyal & God-fearing woman, not now but when You are ready. #ImHappierSingle #LetHerGo," he tweeted in May.
Joseline also opened up about their split during an appearance on "The Wendy Williams Show" that same month, revealing that most of their problems stemmed from accusations that she was unfaithful. Stevie J supposedly thought the "Puerto Rican princess" had cheated on him with rappers The Game and Rick Ross. "He was so jealous. He went after Rick Ross online; he went after The Game. He goes after all those people," Joseline told host Wendy Williams. "We're separated. We've been separated for six months."
She added: "He's 15 years older than me, so he's so controlling. He wants to have me like a puppet master. And I'm like, no, I gotta go. Peace out."
© Copyright IBTimes 2023. All rights reserved.