'Love & Hip Hop: Atlanta' Star Joseline Hernandez Shows Off Baby Bump In New Video, Slams Ex Stevie J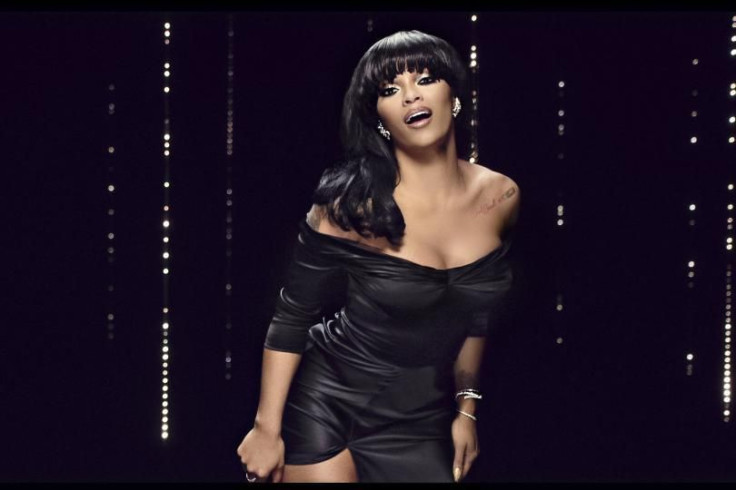 Joseline Hernandez posted a new video of her baby bump and also confirmed that her ex, Stevie J, is the father of her unborn child. The "Love & Hip Hop: Atlanta" star took to Instagram to share another glimpse at her growing belly including the caption, "Baby Joseline is greedy."
It's not clear how far along Joseline is in her pregnancy, but the VH1 star also let fans know in an angry Twitter post Wednesday that the baby is definitely Stevie's and she can prove it with a DNA test.
"Listen you less of a man literally. I never asked you for anything #Steviej DNA test don't lie……. You are a worth less son of a b----! You know you are the daddy of this baby. But thank god you are disclaiming the baby. Good … Trust me and believe you will never see your kid," she wrote. "While you got everyone laughing you will never meet your kid ever. You will go to your grave without seeing him. I'm glad your family is so kool with how you act I don't want my baby around you devil worshippers. Is time for you to be exposed."
She continued: "Your last name ain't worth s--- your family lives in the gutter. And that's where they will always be. Me my baby and I will have a better life without you in it … I luv my baby and we don't need you in our life's especially if she's a girl. Sincerely the baby you will never meet but will always pay." You can read her full post here.
Joseline announced this week on Instagram that she was pregnant. Posting a photo of her baby bump, she wrote: "Happy #MilfMoney #baddestputa #puertoricanprincess #lahhatl #LilJoseline." Stevie responded to her pregnancy news tweeting that "time reveals all things." He later posted an Instagram meme seemingly denying that he was the father of the baby.
Stevie and Joseline split in May, and their breakup has been less than friendly. The former couple has been lashing out at each other on social media. Their marriage problems have also been a main storyline on the current fifth season of "Love & Hip Hop: Atlanta."
© Copyright IBTimes 2023. All rights reserved.