'Love & Hip Hop: Atlanta' Star Joseline Hernandez Makes Wild Accusations Against Stevie J On Season 5, Episode 5 [RECAP]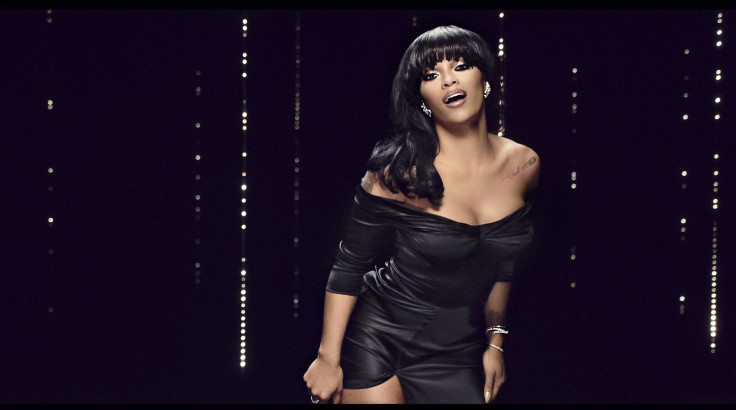 There's a good chance Joseline Hernandez may have pushed away every single one of her "Love & Hip Hop: Atlanta" castmates by the time Season 5 is over. The "Puerto Rican Princess" is back in Atlanta from Los Angeles and has been causing a lot of drama on the VH1 show.
On Monday's episode 5, things pick right up with Joseline's tense meetup with former friend Karlie Redd. As recapped last week, Joseline heard that Karlie was talking about her behind her back and confronted Karlie about it. Joseline also threatened to go to the blogs with some private information about Karlie. During episode 5, Karlie reiterates to Joseline that she hasn't been bad-mouthing her and tells her to go ahead and leak the information because whatever it is, it is nothing but a bunch of lies. Karlie starts crying and tells Joseline she actually cares about her. Joseline surprises Karlie and invites her to a party she's having, but Karlie doesn't give her an answer and gets up and walks out.
Later at Mimi Faust's housewarming party, Karlie tells the girls about Joseline trying to blackmail her and then inviting her to the party. All the ladies, except Mimi, say they don't like Joseline and are not going to the party. Mimi says she wants to go because Stevie J needs to meet her girlfriend, Chris.
At the party, things get off to a very uncomfortable and awkward start when Joseline makes a beeline for Chris and Mimi and starts asking them personal questions about their sex life. Joseline also annoys Chris when she refers to her as a "young woman." Chris explains that Mimi can refer to her as her girlfriend, but says she doesn't necessarily identify as female.
In addition to upsetting Chris, Joseline also rubs Karen "KK" King the wrong way when she accuses Karen and Stevie J of sleeping with each other in the past. Stevie and Karen consider themselves as brother and sister, and think Joseline's accusations are ridiculous. Joseline also shares a bunch of information about Karen's past criminal history with Mimi, so she can keep her and Stevie's daughter Eva away from Karen.
Throughout the episode, Joseline isn't the only one causing some major trouble. Tommie pops up at Scrapp DeLeon's apartment to search for a woman he's supposedly been dating in secret. Tommie thinks Scrapp is dating someone else because in episode 4 Joseline told Tommie that her man had a secret girlfriend. When Tommie doesn't find another female in Scrap's apartment, she starts crying and wonders if Joseline lied to her.
"Love & Hip Hop: Atlanta" airs Mondays at 8 p.m. EDT on VH1.
© Copyright IBTimes 2023. All rights reserved.
FOLLOW MORE IBT NEWS ON THE BELOW CHANNELS