'Love Under The Rainbow' Hallmark Movie Premiere: Cast, Trailer, Air Date
"Fuller House" actress Jodie Sweetin and "Supernatural" alum David Haydn-Jones find romance in "Love Under the Rainbow," a new Hallmark Channel movie premiering Saturday night.
Most recently, the Netflix star headlined Hallmark's "Entertaining Christmas" in 2018, while Haydn-Jones had "A Bramble House Christmas" on Hallmark Movies & Mysteries in 2017. His last movie on Hallmark Channel was 2016's "My Christmas Dream" with Danica McKellar. This will be both Sweetin and Haydn-Jones' first 2019 Hallmark movie.
"Lucy (Sweetin) feels she'll never meet her true love until she accidently spills hot mocha on handsome Jack (Haydn-Jones), a widower, who moved to town with his daughter Sophie (Dakota Guppy)," the synopsis begins. "Lucy also turns out to be Sophie's teacher, and each time Jack and Lucy meet their attraction grows. But whenever their conversation gets too personal, Jack backs away and Lucy fears he'll break her heart. Still, she falls for both Jack and Sophie, giving them a tour of her town, which ends with an indoor forest of rainbows that delights Sophie."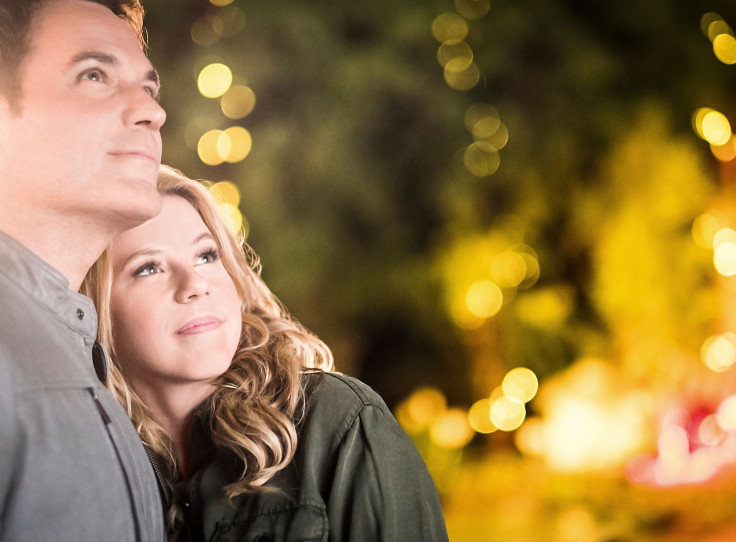 The synopsis continues: "In fact, her winning science fair project is all about rainbows, and when the class takes a field trip to chase them Sophie bursts into tears, missing her mom, who often sang 'Over the Rainbow.' Worried he'll disappoint Sophie if he can't let Lucy in, Jack accepts a job in Miami. But hopefully he'll soon realize you can't have a rainbow without rain, and love can weather any storm."
Directed by Tony Dean Smith and written by Kirsten Hansen, "Love Under the Rainbow" also features Dakota Guppy (Sophie), Donna Christie (Mary,) Garry Chalk (Paul), Emily Delahunty (Maya), Mason McKenzie (Ryan), Rebecca Davis (Dana,) Brendon Zub (Ben), Peter Benson (Kevin) and Anthony Ames (Brian) in the cast.
Check out Hallmark Channel's newest movie when "Love Under the Rainbow" airs on Saturday at 8 p.m. EST.
© Copyright IBTimes 2023. All rights reserved.