'Lucifer' Season 3 Spoilers: How Did Lucifer Get His Wings Back?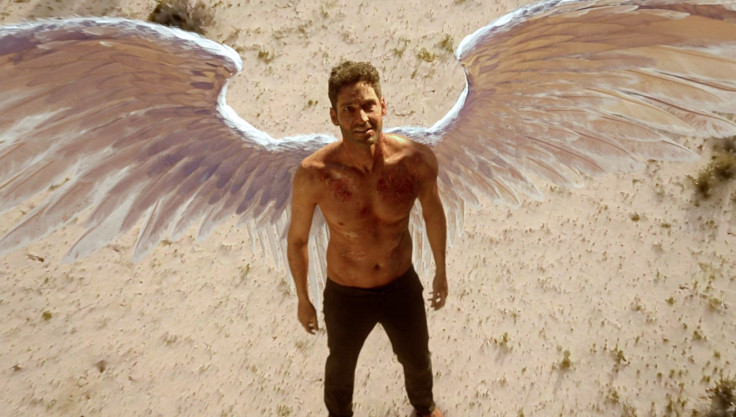 The cast of "Lucifer" Season 3 recently sat down for an interview with TV Line post-2017 San Diego Comic-Con.
During the interview, lead star Tom Ellis revealed that the story about Lucifer getting his wings back will be a huge part of Season 3. According to the actor, Lucifer knows for sure that he got his wings back because of his dad's doing. But since he wants to drive a point, he will prove to his dad that he is not an angel, but a devil. In the trailer released at the 2017 San Diego Comic-Con, Lucifer goes back to his old ways of drinking, partying and hooking up with women.
Read: "Lucifer" Season 3 official trailer released amid Tom Welling's casting
Another highlight from the clip was Ella (Aimee Garcia) wearing a Las Vegas showgirl costume. The surprising scene was explained by Garcia, and she confirmed that Aimee has a history with Sin City. Aimee will also go on a road trip with Lucifer, and two will get to know each other better in an upcoming episode of the hit FOX series.
Meanwhile, Rachael Harris' Dr. Linda and Lauren German's Chloe throw a pajama party at Lucifer's penthouse while he was away. "Chloe and I bond, and I help her out… She comes to see Linda to deal with some of her feelings about Lucifer. And I decide that she might need a wingman and we end up going a little bit nuts in Lucifer's place, and we may drink too much," she said.
Tricia Helfer also opened up about her character, Charlotte, and how the latter will fit into the story since Mom used to possess the real Charlotte's body. "She's definitely going to be… She's gonna have her hands full as well. She's got a lot of explaining to do. I think her husband's probably left with the kids, and she has a lot of soul searching to do," she said.
In the teaser, Chloe and her ex-husband, Dan (Kevin Alejandro), also shared a kiss. Ellis noted that some of the things that were shown in the trailer did not necessarily happen in the present time. After all, there were four episodes from Season 2 that will be included in Season 3.
"Lucifer" Season 3 will premiere on FOX on Oct. 2 at 8 p.m. EDT.
© Copyright IBTimes 2023. All rights reserved.