'Lucifer' Season 3 Spoilers: Who Gave Lucifer His Angel Wings In Premiere?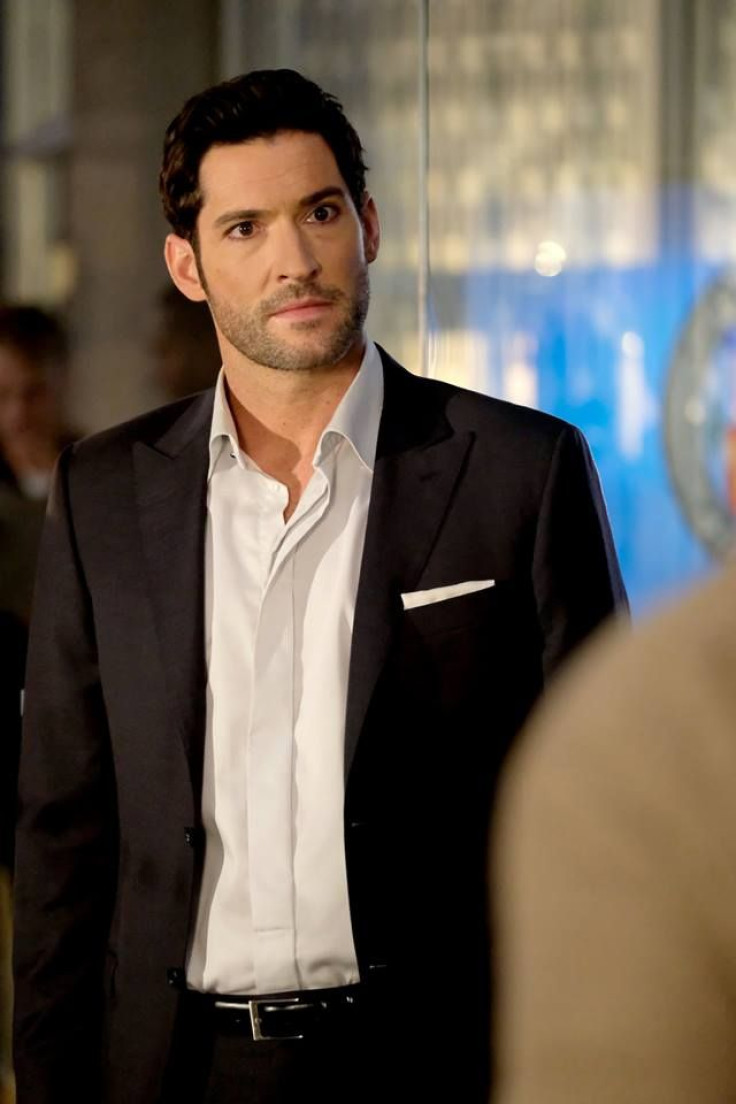 "Lucifer" Season 3 premiered on Fox Monday night and already solved the big mystery surrounding Lucifer's (Tom Ellis) angel wings.
In the finale episode last season, Lucifer woke up in the middle of the desert with his angel wings back on. He immediately thought that his dad might have had something to do with it. But it was revealed in Season 3, episode 1, titled "They're Back, Aren't They," that it wasn't God who gave Lucifer his wings back. Instead, it was new character The Sinnerman.
But before this was revealed, Lucifer first reunited with Chloe (Lauren German), who seemed unfazed by his brief disappearance. Lucifer tells Chloe that he was kidnapped by his own father, but the detective didn't believe his words right away.
When they finally went to the desert, Lucifer and Chloe did not find any clues that could lead them to his abductor. But they discovered that a man has been buried in the desert, and there's an "A" keychain that they could help them figure out who killed him.
With the help of Ella (Aimee Garcia), they managed to identify the man who owns the keychain, and he revealed that he and his deceased friend typically pulled elaborate pranks on each other. After even more questioning and prying, Lucifer had the chance to speak to the person who found the "A" keychain in the desert. He tells Lucifer that The Sinnerman was the one behind Lucifer's abduction.
Elsewhere in Season 3, episode 1, Chloe and her team finally met Lieutenant Marcus Pierce (Tom Welling). He surely made an impact on everyone when he questioned Dan's (Kevin Alejandro) record, downplayed Chloe's contributions in the station and expressed disgust over Lucifer's extremely active sex life. But even if this was the case, Chloe and Ella were both drawn to the handsome lieutenant.
Ella also met Amenadiel (D.B. Woodside) for the first time, and she gave him a tight but very awkward hug. She also couldn't help but gush over his biceps, and there appeared to be a small spark between the two.
Dr. Linda (Rachael Harris) has recovered from being attacked by mom (Tricia Helfer) in Season 2. Lucifer checked up on her because he felt guilty over what his mom did to the therapist.
"Lucifer" Season 3 airs Mondays at 8 p.m. EDT on Fox.
© Copyright IBTimes 2023. All rights reserved.