Lucy Hale Struggled With Eating Disorder While Filming 'Pretty Little Liars'
After celebrating her sobriety on Instagram recently, Lucy Hale reflected on the issues that preceded it, including the circumstances that led to her developing an eating disorder when she was a teen.
"I struggled with an eating disorder most of my teen years up until like my mid-20s," Hale said in her appearance on the latest episode of the "Diary of a CEO with Steven Barlett podcast" on Thursday. "It's all in direct correlation to moving to a new city, throwing myself into the world of acting. I felt like my life felt out of control in a way, my emotions fell out of control."
The "Pretty Little Liars" actress then went on to reveal how she developed an eating disorder.
"I think from anything that disrupts your life…all I thought about from the moment I woke up until I went to bed at night was how much should I eat, how much should I work out, I would step on the scale 30 times a day, I was eating so little that it was shocking," she told Barlett. "It was about the way I looked at one point. I thought that if I could just be this number, then it will be enough."
While Hale is still in the process of discovering where the feeling of inadequacy comes from, she said it might have stemmed from her parent's divorce when she was a young kid.
The 33-year-old actress said she became "obsessed" with movement and limiting her food intake when she was between 14 to 15 when she had to log exercise hours for physical education while being homeschooled.
"That's the only thing I could think of that started this obsession with movement," Hale told Barlett. "And then I saw my body kind of change and then I started restricting eating, and then it became...it slowly just grew and grew to something that I could not enjoy life."
She continued, "It's a miracle that I even started working and could focus on acting because when I mean it was a constant loop, I don't know how I got out of it. The thing with eating disorders is it can always creep back up on you."
Hale said she turned to an ex-boyfriend who helped her slowly develop a healthy appreciation for food.
"It was like, each year that went by, I started to feel better and better and then I booked 'Pretty Little Liars' and then it got a little dodgy again and scary, but I learned other coping mechanisms that worked for a while until they didn't," she said.
On Valentine's Day, Hale took to Instagram and celebrated her one year of sobriety with a purple cake.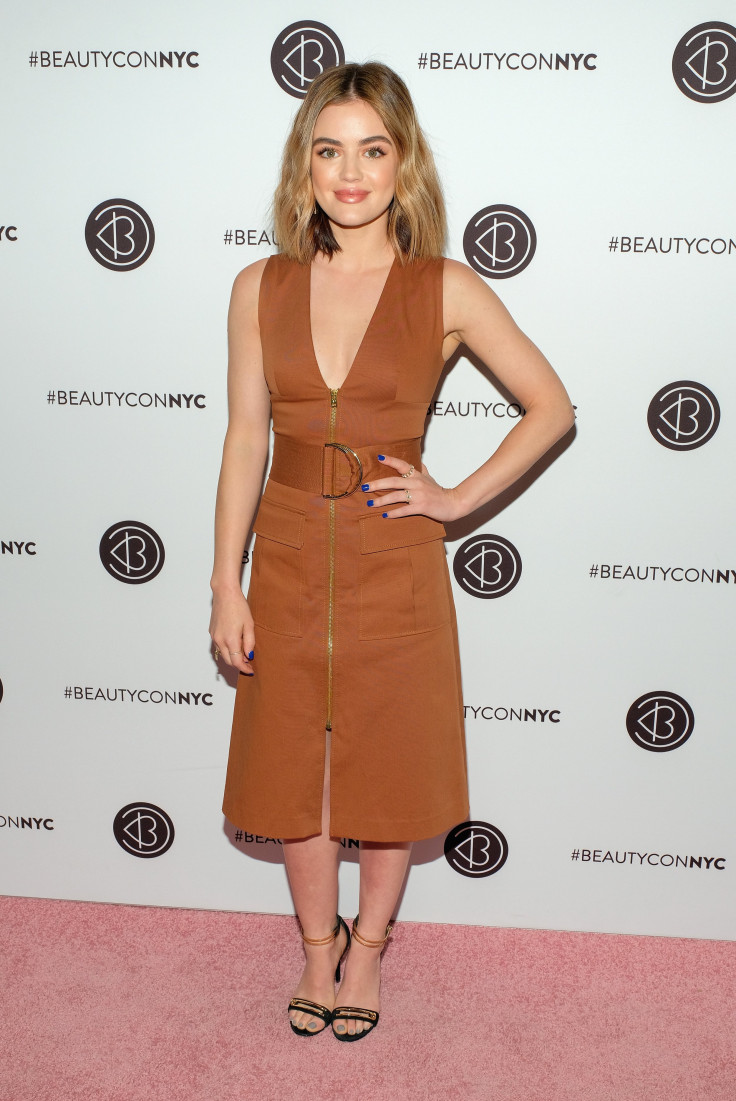 © Copyright IBTimes 2023. All rights reserved.