Luke Bryan Teases 'Tough Love' Approach On 'American Idol' Reboot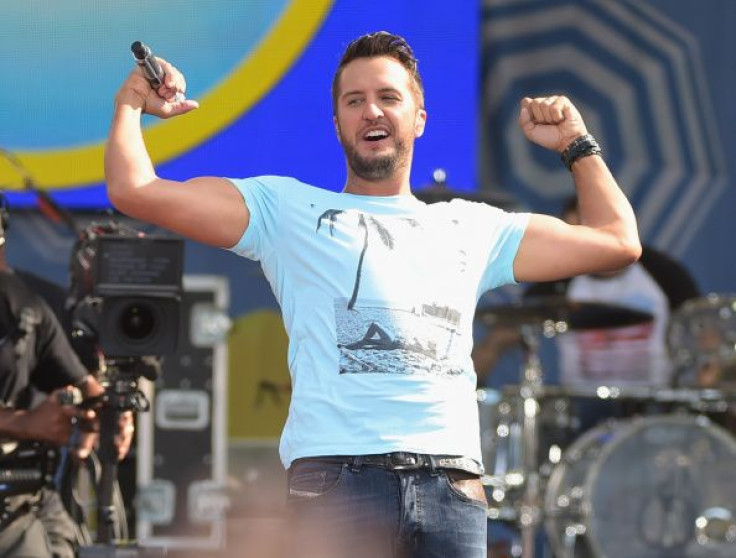 Luke Bryan recently opened up about judging "American Idol" reboot and shared how different he would be from former judge Simon Cowell.
While at the CMA Awards on Wednesday (via People), Bryad told "American Idol" alum Kelli Pickler that he, Katy Perry and Lionel Richie could not be compared to Cowell because they are not music executives. Rather, they are performers so their approach when dealing with those that will audition will be different.
But even though Bryan is not a huge music exec, this does not mean he will not practice "tough love" on the contestants.
"We don't want to send kids through to just get beat out by some more experienced singers. There was one girl we met, she was so good, we sent her to the next round and she actually fell off the stage during her audition and didn't make it through. But she came back and auditioned again and sang her heart out," he said.
Meanwhile, Bryan is generally impressed by some of the people they've met that he realized he wouldn't have made it past the first round if he were to audition when he was 16 or 17 years old. "When I was just starting out 16, 17, just starting out, I don't think I would have made it through anything like that, or gotten to Hollywood. I just wasn't ready," he admitted.
But the amount of talent these days are truly amazing that's why a singing reality TV competition was rebooted just a year after it was cancelled on Fox. Starting Mar. 11, 2018, "American Idol" reboot will air on ABC, and it will still be hosted by Ryan Seacrest.
Auditions in select cities are currently ongoing, but only those who will make it past the first round will have the chance to sing for Bryan, Perry and Richie. The country singer's involvement on the show as judge was announced in September, but Perry has already been tapped for the show as early as May. Richie, on the other hand, was also invited to judge "American Idol" in September.
© Copyright IBTimes 2023. All rights reserved.