'Luther' Star Idris Elba Has No Plans To Remarry, Doesn't Think Marriage Is His Calling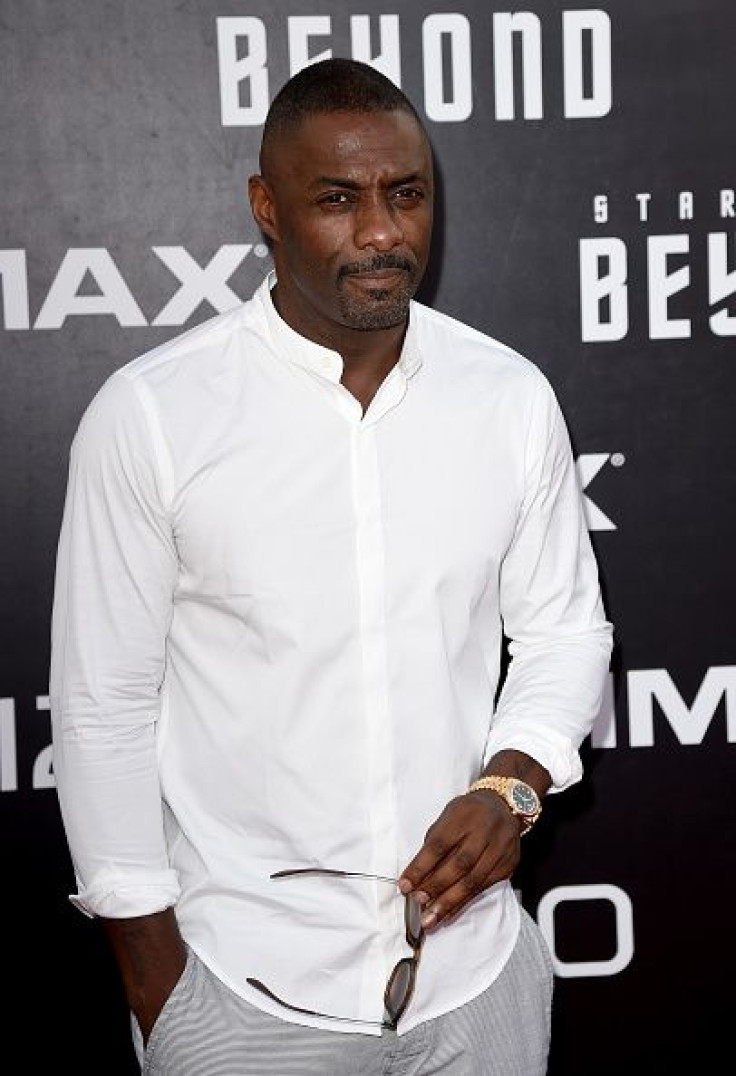 "Luther" star Idris Elba is open to dating, but not to remarrying.
In his cover story interview for Essence's August 2017 issue, Elba has admitted that the chances of him getting married again are slim. "Am I ever gonna get remarried? I don't think so," he confessed. "Yeah, I don't think so. Marriage is an institution of sorts. And I've done it. It's not for everybody. It's not my life's calling."
READ: Idris Elba returns in "Luther" Season 5 in the lead role
Elba married Hanne "Kim" Norgaard in 1999, but they broke up when she was pregnant with their daughter, Isan, who is now 15. His second marriage to Sonya Nicole Hamlin only lasted for a day. Last year, "The Wire" actor separated from his 29-year-old girlfriend, Naiyana Garth, with whom he shares son Wilson, 3, Daily Mail reported.
Nadia Cohen, who wrote "Idris Elba: Actor, DJ, Legend," revealed that many thought Garth was the one for Elba. "People felt that Naiyana had tamed him and that he was ready to settle down finally, but perhaps it's just not to be," the biographer wrote. "He's at the peak of his career and one of the most desired men in the world and maybe having a young baby doesn't chime with that. It seems like he won't ever settle down."
The author added that perhaps part of the reason why he does not want to settle down again is because everyone fancies the actor. Elba is reportedly enjoying the attention he receives and loves flirting with everyone in the room, from the gay waiter to the coat check girl.
But although a third marriage is not part of Elba's plans, he has found a new love that he wants to devote his time to. The actor will be behind the camera this time when he makes his directorial debut with the movie "Yardie." According to Elba, the film is based on a popular English novel that tells the story of a small-time Jamaican pastor who ended up avenging his brother's death. The film is set in the late '70s and '80s. It features the hotbed of Jamaican culture in London around the time cocaine enters the market.
Meanwhile, Elba had a rough start in his acting career because he struggled to master the American accent. He worked as a DJ in a New York club to pay the bills, but when Norgaard got pregnant, their relationship became so strained and she eventually threw him out.
Elba then impulsively married Hamlin, who is a lawyer, but just broke her heart. "People were telling him he was going to ruin his career," Hamlin said. "He was being told it was an important part of his image to be a single sex symbol in Hollywood and being married would damage that. It was very sad. Idris and I were madly in love, but he was getting a lot of flak for being married."
Do you believe that Elba is not getting married again? Drop a comment below.
© Copyright IBTimes 2023. All rights reserved.