Lynx Forward Maya Moor Helps Free Jonathan Irons From Jail
KEY POINTS
WNBA star Maya Moore has helped free an innocent man from prison
Moore was instrumental in the case of Jonathan Irons who was sentenced to 50 years in prison
Irons' sentence came after he was charged with burglary and assault in 1998
He was 16 at the time but was tried as an adult
Jonathan Irons, the Black man who is believed to have been wrongfully sentenced to prison, was freed from jail with the help of one of the WNBA's perennial All-Stars.
In 2019, Minnesota Lynx forward Maya Moore put her bright career on hold and decided to sit out the rest of the season to focus on her "ministry dreams." One of her focus was to help the 40-year-old Irons who was arrested and charged with burglary and assault in 1998.
Irons was released from prison Wednesday (July 1) after serving more than 20 years of his 50-year jail term. A video of him walking out of the Jefferson City Correction Facility was posted on Moore's Instagram page.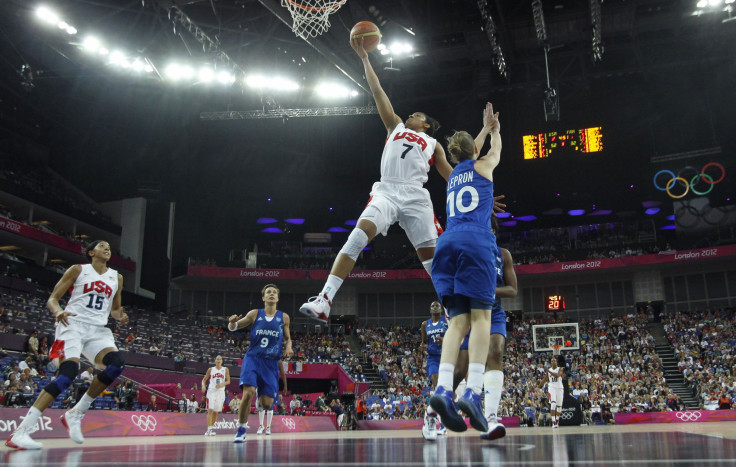 "I feel like I can live life now. I'm free, I'm blessed. I just want to live my life worthy of God's help and influence... I thank everybody who supported me – Maya and her family and just to be home, to have somewhere to be home," said Irons, through Yahoo Sports.
Moore, a six-time All-Star, first met Irons in 2007 during a visit to the Jefferson City Correctional Facility. The two were introduced by Moore's godparents who met him through a ministry outreach program, said NBC News.
The 2014 WNBA MVP was also instrumental when Cole County Circuit Judge Daniel Green overturned Irons' case in March. He ruled in a 37-page order that prosecutors had "suppressed evidence" leading to Irons' conviction.
Green also called the prosecution's case as "very weak and circumstantial at best" and that no physical evidence was presented to link Irons to the crime.
They also failed to turn over a fingerprint report that would have bolstered their claim against Irons, Green said.
Irons was convicted for an O'Fallon, Missouri home invasion where he "robbed, shot and assaulted" homeowner Stanley Stotler. The victim, who was 38 years old at the time of the incident, survived despite being shot in the right arm and right temple.
Stotler also managed to fire one shot with his own gun. Irons was 16 at the time but was tried as an 18-year-old, said KSDK.
Stotler initially failed to identify Irons in a photo lineup, but later pointed to a photo of Irons when he was instructed to "make a guess" and later identified him in court. Records obtained by the New York Times also claimed that there were no fingerprints, DNA or blood evidence implicating Irons.
© Copyright IBTimes 2023. All rights reserved.