MacBook Pro 2012 and New Mac Pro Specs Reportedly Leak Ahead of Apple's WWDC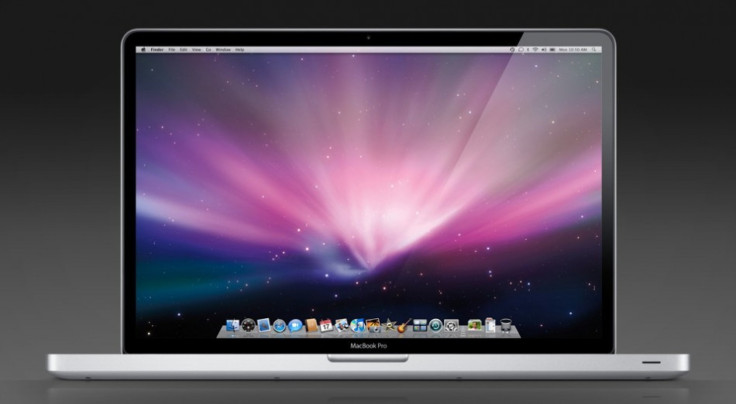 Apple is expected to unveil its new computer models with the kickoff of its annual Worldwide Developers Conference, which takes place June 11 through 15 in San Francisco. Details on two of these new designs have surfaced hours ahead of the conference's official launch, according to 9 to 5 Mac.
The updated Mac Pro, which will be the first desktop upgrade for Apple in nearly two years, will come in three configurations. This includes two standard models and a server model, the Apple news site reported.
The specs for one of the normal configurations will feature a 3.2GHz quad-core processor, 6GB of RAM, a 1TB hard drive and the ATI Radeon 5770 graphics chip. The second is set to include a 2.4GHz 12-core processor and 12 GB of RAM with the same hard drive and graphics chip as the other model. The server configuration will consist of a 3.2GHz quad-core processor, 8 GB of RAM and two 1TB hard drives. Built-to-order options with custom adjustments are also said to be available.
As for the upcoming MacBook Pro, Apple is expected to announce both types of the next-generation laptop at WWDC. One is said to sport a Retina display and the other will be the same as the current model with bumped-up specs. Apple users can expect the Retina display MacBook Pros to be available in a 15-inch model, and the other will be released in both 13-inch and 15-inch versions. New details on the spec-bumped 13-inch and 15-inch MacBook Pros have just emerged, according to 9 to 5 Mac.
Two 13-inch editions will be offered, with one featuring a 2.5GHz dual-core processor, 4 GB of RAM and a 500GB hard drive. The other will have a 2.9GHz dual core processor, 8 GB of RAM and a 750GB hard drive. The 15-inch MacBook Pro is said to feature at 2.6GHz quad-core processor, 8 GB of RAM, a 750GB hard drive, with BTO upgrades to 2.7GHz quad core and 1TB hard drives also available.
Apple is expected to axe its 17-inch MacBook Pro model, and the lack of details on an upgrade for that size further supports that theory. Days ahead of WWDC, analysts have predicted that Apple will retire its 17-inch MacBook Pro in 2012, according to SlashGear. The largest MacBook Pro edition only accounted for 1.7 percent of Apple notebook sales in 2012's first quarter, and would be a logical choice for Apple to retire, as Apple Insider reports.
There are no details on the Retina Display MacBook Pro and the new MacBook Airs, but those models are likely to be announced at WWDC. However, an updated AirPort Express and USB SuperDrive have also been rumored, and the new USB SuperDrive is expected to support the next-generation of MacBook Air laptops. According to 9 to 5 Mac, the company will refresh their MagSafe connector/adapter and offer new adapters and converters between the new and old MagSafes. There are also talks of a new Thunderbolt to Ethernet adapter being made available.
© Copyright IBTimes 2023. All rights reserved.