Mackenzie Foy Fun Facts: 7 Things To Know About Disney's 'The Nutcracker' Actress
Mackenzie Foy is about to appear on the big screen in the iconic role of Clara in Disney's "The Nutcracker And The Four Realms." Before venturing to see the family, holiday feature in theaters, get to know the film's main star.
"Twilight" Roots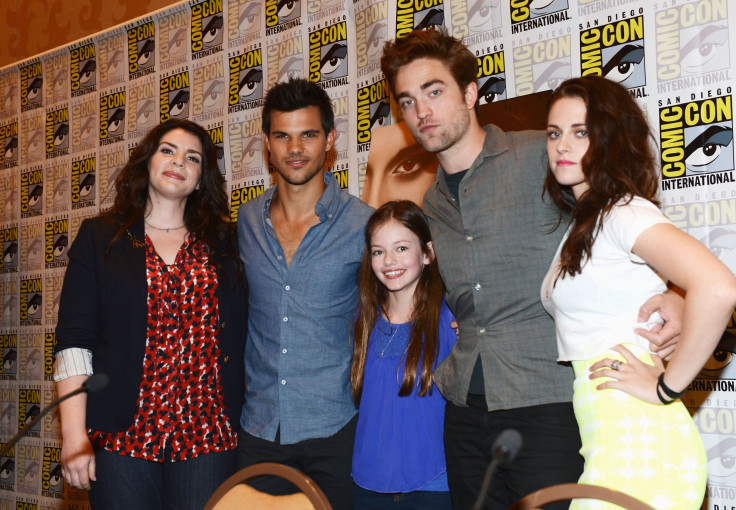 If Mackenzie looks familiar, it's likely you've seen her in one of her many films. Most notably, the now 17-year-old played Renesmee, the daughter of Edward Cullen and Bella Swan, played by Robert Pattinson and Kristen Stewart, respectively, in both "The Twilight Saga: Breaking Dawn" films. However, Mackenzie has since branched out from the supernatural franchise. She also starred in 2013's "The Conjuring," 2014's "Interstellar," and lent her voice to the 2015 animated film "The Little Prince," to name a few roles.
Her Favorite Color
Mackenzie recently made it known on her Instagram page that purple is her favorite color. This, however, was already obvious to fans who follow her online. Mackenzie's feed is filled with photos of her sporting purple clothing and carrying purple accessories. She even celebrated receiving 1 million Instagram followers in September by posting a shot of herself holding purple balloons.
Longtime Disney Lover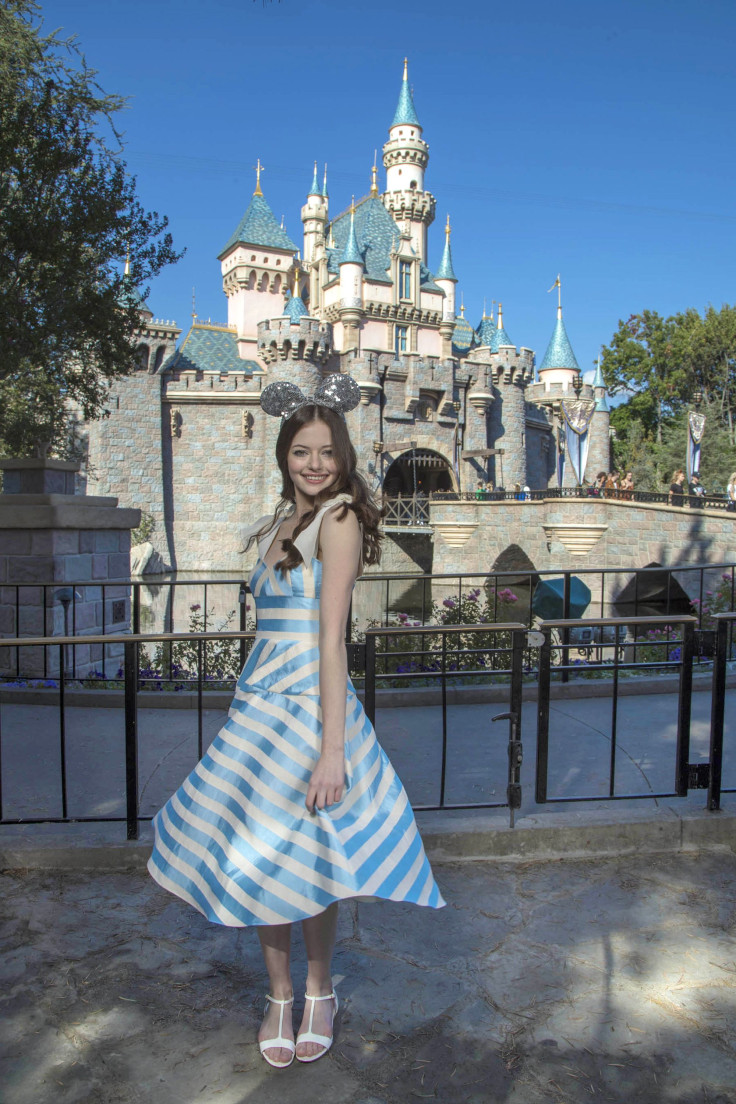 Mackenzie's latest film may be with Disney, but a recent post revealed she's been a fan of Disney for quite some time. An image posted by the actress in October shows her cuddling up to a Mickey Mouse doll as a child. "Mickey Mouse and little me," she captioned the shot. As a proud Disney fan, Mackenzie has, of course, well documented her trips to Disneyland in California, too.
"I'm a huge Disney fan, so being able to be in a Disney movie alone is just awesome," Foy told PopSugar in October.
She Has A Beloved Dog
Mackenzie frequently posts photo updates of her dog, Firefly. Last October, she shared that her four-legged family member dressed as Princess Aurora for Halloween. Firefly also accompanied Mackenzie in a photo to celebrate her 17th birthday last November.
Celebrity Friends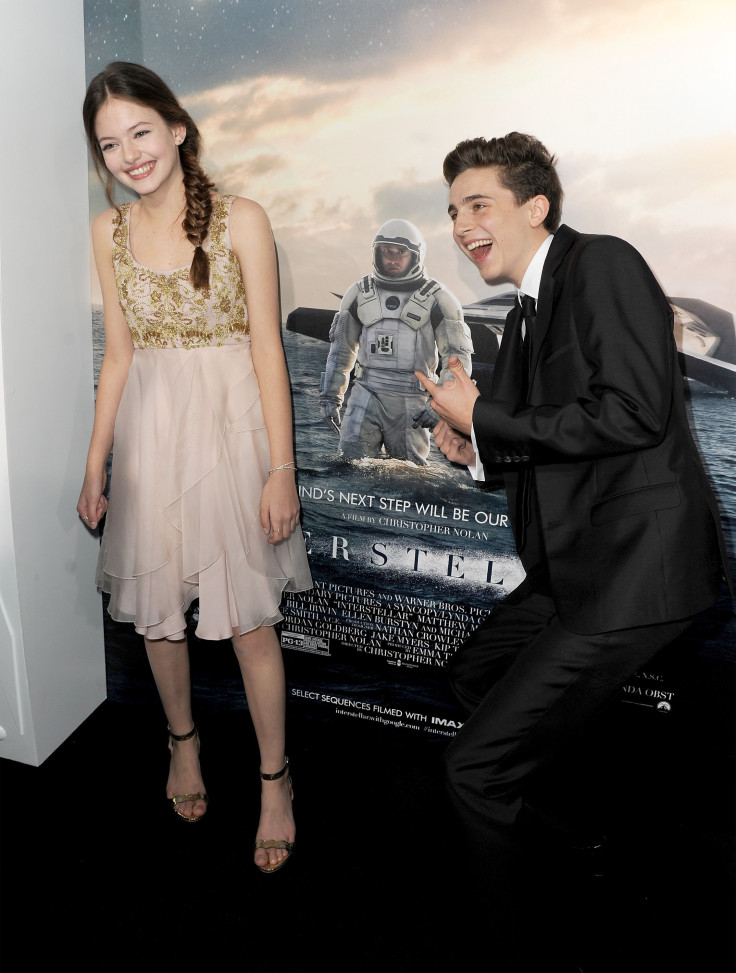 It appears Mackenzie stays close to those she works with. The actress praised her "Interstellar" co-star Timothee Chalamet following the rave reviews for last year's "Call Me By Your Name," writing on Instagram that she was "so proud" of him for his role. She also posts numerous selfies with her "The Conjuring" co-star Joey King.
She's A Marvel Fan
Following the April release of "Avengers: Infinity War," Mackenzie reminded fans about her love for superheroes on Instagram. In a post, the actress shared a throwback video of her at 11-years-old at Comic-Con raving about her love for Iron Man, Captain America and The Hulk's "purple pants."
… And A "Harry Potter" Fan
She may "belong" to the "Twilight" universe, but Mackenzie is also a fan of another fantasy franchise, "Harry Potter." The film star paid tribute to the late Alan Rickman, who played Severus Snape in the film series, by saying he helped inspire her acting career.
"Harry Potter has been a big part of my childhood and your character is one of my favorites," she wrote in 2016. "You touch the world in so many different ways. thank you for being the best good/bad guy ever!"
"The Nutcracker And The Four Realms" hits theaters on Nov. 2.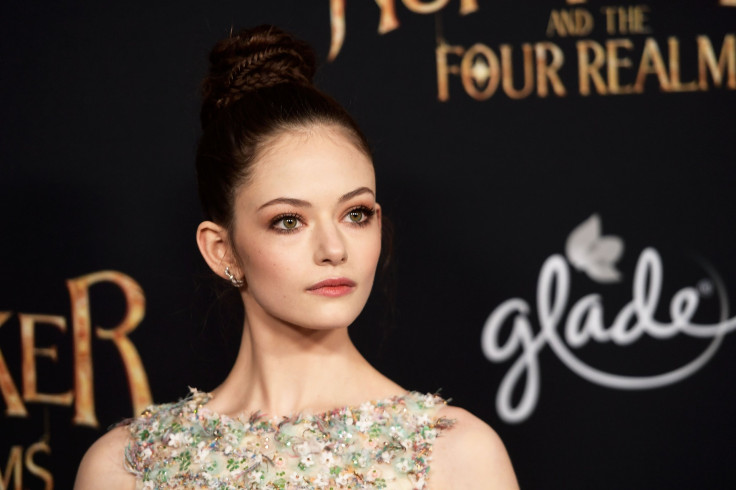 © Copyright IBTimes 2023. All rights reserved.