Kellan Lutz Is Married! 'Twilight' Actor Weds Fiancée Brittany Gonzales [PHOTO]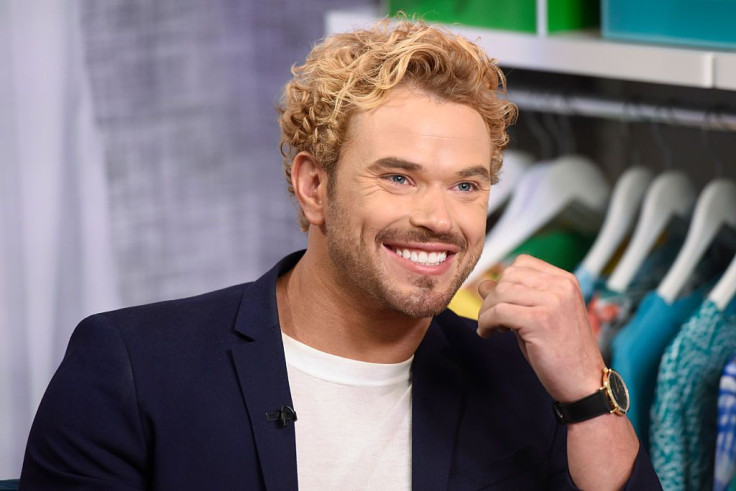 Kellan Lutz and fiancée Brittany Gonzales are officially husband and wife!
Lutz, who is known for playing Emmett Cullen in "The Twilight Saga" film series, announced his marriage to the TV host on Thursday. In an Instagram post, Lutz wrote that 2017 has been the best year of his life, adding that he's "extremely thankful and grateful to go on all of life's adventures" with Gonzales, who he calls his "best friend and dream wife."
Lutz's Thanksgiving post comes with a photo of him and Gonzales smiling at the camera while holding up "Mr. & Mrs." passport holders. Their wedding rings are also seen in the picture. Lutz is wearing a plain, thick gold band while Gonzales is wearing two eternity wedding bands sandwiching her large diamond halo engagement ring.
Gonzales, who already changed her last name on Instagram to Lutz, shared the same photo on the social media site. In the caption, Gonzales calls Lutz her husband. Gonzales also announced her marriage to Lutz on Twitter, writing that she's "most thankful" for her husband this year.
While neither Lutz nor Gonzales gave any details about when and where the wedding took place, the actor told People last month that he and Gonzales wanted a destination wedding.
"We've always wanted a destination wedding," Lutz said, noting that they've looked into Puerto Rico, Siesta Key, and Hawaii. "We've been traveling to different places, just like when I'm working. We're up to that step. We love sunsets, so we obviously have to be on the western side to see it. … We've just be slowly exploring. It's not easy to find a Western facing beach that's right!"
According to E! News, Lutz and Gonzales met in 2016 and first started sharing pics of each other on Instagram last winter.
Lutz confirmed his engagement to Gonzales during his guest appearance on Steve Harvey's show "Steve" last month. When Harvey referred to Gonzales as Lutz's fiancée, the actor responded "yep" and called Gonzales the light of his life. The actor then shared that Gonzales used to work in the audience department for Harvey's other show "Family Feud" in Atlanta.
"She couldn't be here today, but she wanted to come and give you guys the biggest hugs," the actor said of his then fiancée. "She had the best time on the show."
"We had some nice people working at 'Family Feud' — I didn't see her though," Harvey said. "You hit the jackpot."
"Yeah, I did," Lutz agreed.
© Copyright IBTimes 2023. All rights reserved.