Where Is The 'Twilight' Cast Now? Robert Pattinson And Kristen Stewart 2018 Update
Friday, Oct. 5 marks 13 years since Stephenie Meyers' vampire series "Twilight" debuted. On the book's anniversary, and ahead of the first "Twilight" film's 10-year anniversary next month, now is as good a time as any to check out where the cast members of the book's movie adaptation are today.
While the "Twilight" film franchise and book series contain many characters, we'll only be focused on those featured in the first novel and the 2008 film. Find out what Robert Pattinson, Kristen Stewart, Taylor Lautner, and more cast members are busy doing in 2018 below.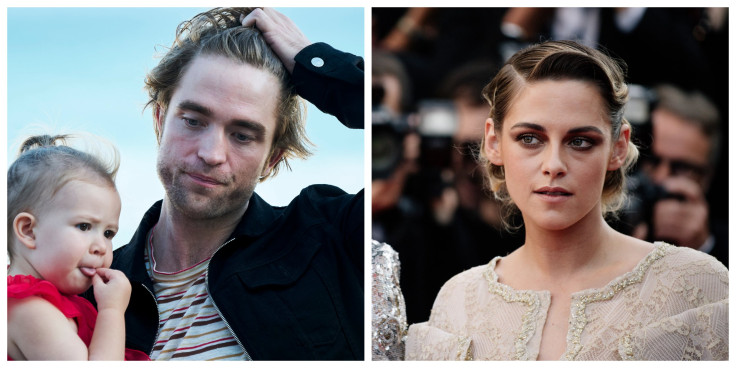 Kristen Stewart- Bella Swan
The actress who took on the story's lead character is still busy in the film industry. Her most recent release was "Lizzie," a re-telling of the Lizzie Borden story alongside Chloe Sevigny. Stewart has several other films in the works including "Underwater," "Against All Enemies" and "Charlie's Angels." As for her personal life, Stewart is dating model Stella Maxwell.
Robert Pattinson- Edward Cullen
Like his on-camera lover and off-camera ex, Stewart, Pattinson has also been busy taking on roles on the big screen since "The Twilight Saga." Pattinson is currently promoting his upcoming drama "High Life," which stars him as a man living in space with his daughter. The film, set to debut in November, will be followed by "The Lighthouse," "The King," "The Devil All the Time," "Waiting For The Barbarians" and "The Souvenir: Part II." Pattinson also isn't ruling out a "Twilight" reunion.
"I've literally talked to my agent about it. The amount of time I spend moisturizing — I am ready to play 17 at a moment's notice. I've got the botox out," Pattinson told People recently when asked about a comeback.
Taylor Lautner- Jacob Black
Since "Twilight," Lautner landed several films and TV roles, but it doesn't appear he currently has any public projects lined up. His last movie was the 2015 film "The Ridiculous 6" alongside Adam Sandler. He also had lead roles on TV shows "Scream Queens" and "Cuckoo."
Lautner appears to be focused on his family at the moment. The actor recently shared about his sister Makena's health troubles on Instagram.
Nikki Reed- Rosalie Cullen
Nikki Reed has slowed down on her acting gigs in recent years. Her last listed acting job was a 2016 video short for the Black Eyed Peas. Instead, Reed's focus is on Bayou With Love, a socially conscious and eco-friendly product company which she co-founded. Reed also welcomed daughter Bodhi in August 2017 with her husband, actor Ian Somerhalder.
Ashley Greene- Alice Cullen
Greene's supporters can expect to see her in three upcoming films. "Antiquities," a comedy, and "Snowblind," a horror film, are both set to premiere in this year. Greene also lent her voice to the animated feature "Max & Me." Outside of acting, Greene starred alongside her husband Paul Khoury on The Design Network's reality series "Design Therapy." You can watch the episode here.
Kellan Lutz- Emmett Cullen
"Guardians of the Tomb" and "Speed Kills," two movies co-starring Lutz, just released this year, and the actor has at least one other movie in the pipeline. "What Men Want" will star Lutz alongside lead Taraji P. Henson. The comedy follows what happens when a woman can hear men's thoughts. Elsewhere, Lutz will recognize his "Twilight" roots later this month when he appears alongside several of his former cast members at the "Twilight" anniversary panel at New York Comic Con.
Jackson Rathbone- Jasper Cullen
"Twilight" fans can see the actor and musician next on the big screen when "Heart, Baby!" opens on Nov. 16 at the Village East Theatre in New York. Rathbone also has several films in various stages of production. When Rathbone isn't performing, he's busy spending time with his family. The actor shares son Monroe and daughter Presley with his wife of five years, Sheila Hafsadi.
Peter Facinelli- Dr. Carlisle Cullen
Facinelli has starred on his fair share of TV shows over the years, from "Supergirl" to "Nurse Jackie." Currently, he plays Michael Plank on "S.W.A.T." The actor is also in post-production on the films "Asher" and "Running With the Devil." Facinelli has also done some work behind the camera this year. The romantic comedy "Breaking and Exiting," which he directed, is available in iTunes.
Elizabeth Reaser- Esme Cullen
It appears Netflix is about to have another hit on its hands and Reaser is a big part of it. The streaming service will release its horror series "The Haunting of Hill House," starring the actress as a mother of two, on Oct. 12. Reaser is also in post-production on the sports drama "Embattled."
Sarah Clarke- Renee
This year has been a busy one for Clarke. The actress starred in "The Maestro," the TV series "Bosch," and the thriller "The Grand Son." This year also marks Clarke's recognition by Queen Palm International Film Festival where she was nominated for best-supporting actress in a feature film for her part in "Staring At The Sun." Outside of acting, Clarke works as a producer, writer, and board member for Thunderheart Films.
Billy Burke- Charlie Swan
Burke's role as Philip Stroh on TNT's "Major Crimes" will come to an end early next year as the network has planned for its sixth season, premiering Oct. 31, to be its last. Burke last starred on the big screen earlier this year in the horror film "Breaking In" alongside Gabrielle Union. Musically, Burke released an alternative pop/rock album to Spotify in September. "The Underkill" is available to stream here.
Gil Birmingham- Billy Black
Birmingham's Paramount Network series "Yellowstone" alongside Kevin Costner became a huge hit. The show, which stars the actor as Thomas Rainwater, is due to release Season 2 in 2019. Birmingham also just recently completed the TV movie "Scalped."
Michael Welch- Mike Newton
Welch stars in "The Final Wish," a horror film made by the creator of the "Final Destination" films. The movie follows Welch as a man who returns home to confront his demons and to help his mother, played by Lin Shaye, following his father's death. The film premieres at Screamfest in Los Angeles on Oct. 17. Welch is also currently working on the films "The Detective" and the drama "My Mom Is Dead."
Anna Kendrick- Jessica
Kendrick had a small role in the first "Twilight" film but she's arguably one of the busiest cast members in Hollywood today. Kendrick recently saw the release of the mystery feature "A Simple Favor" co-starring Blake Lively. She's also starring in an untitled comedy directed by Christopher Morris, the fantasy film "Noelle," and is lending her voice to the "Trolls" sequel, "Trolls World Tour."
Christian Serratos- Angela
Her "The Walking Dead" character has managed to survive for several seasons, so "Twilight" fans can continue to watch her play Rosita Espinosa on the AMC series. Off-camera, Serratos is a mom to a baby girl.
Justin Chon- Eric
Chon starred on ABC's now-defunct series "Deception" before moving on to films "High Resolution," due to release in 2019, and "The Ice Cake Man," a dramatic short. In his personal life, Chon is married with a daughter.
Rachelle Lefevre- Victoria
The series' first Victoria has starred in several TV movies and series since she finished her role in the first "Twilight" film. Most recently, Lefevre starred on the show "Mary Kills People" and is now in post-production on "Proven Innocent."
Edi Gathegi- Laurent
Gathegi has multiple projects lined up, ranging from a short titled "Storytelling" to the drama "Princess and the Row" and a crime series titled "Briarpatch." Not to mention, he is also continuing to star on Crackle's series "StartUp," which is expected to return for Season 3 later this year.
Stephenie Meyer- Author/Diner Customer
Meyer is best known for writing the "Twilight" books, but true fans will remember she also had a cameo in the movie's first film playing a diner customer. Meyer continued to write after her vampire romance novels concluded, penning the books "The Host" (2008) and "The Chemist" (2016), the latter of which is being adapted into a TV series as of February. Meyer also co-founded the production company Fickle Fish Films.
© Copyright IBTimes 2022. All rights reserved.
FOLLOW MORE IBT NEWS ON THE BELOW CHANNELS