Madonna Takes On The Look Of Daenerys Targaryen, Played By Emilia Clarke, In HBO Hit Series 'Game Of Thrones' For Purim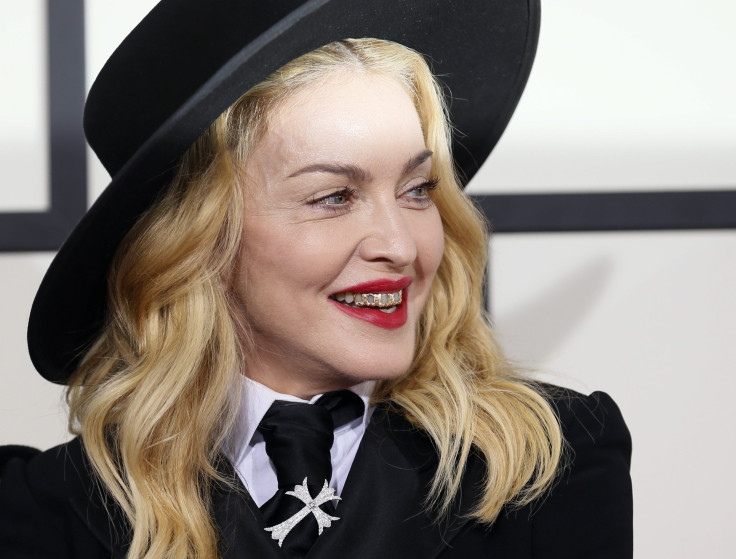 Madonna dressed herself up as Daenerys Targaryen, a character played by Emilia Clarke, in HBO's hit series "Game of Thrones," to celebrate the Jewish holiday, Purim, on Saturday.
The 55-year-old singer posted a picture on Instagram with the caption: "Happy Purim!!!!! All Hail All Queens! ##certainty."
Madonna wore an outfit similar to that of the Mother of Dragons, with two dragon figures sitting on her shoulders, for Purim, which traditionally sees observers masquerading in costumes to celebrate the deliverance of the Jews in the Persian Empire.
She posted another picture with a friend captioning it: "Ive got a friend in Jesus! #revolutionoflove."
Purim is celebrated on the fourteenth day of the Hebrew month of Adar. The celebration marks the day the Jewish people were saved from destruction at the hands of the Persian Prime Minister Haman in 4th century BCE. People celebrate the festival by reading the megillah or the book of Esther, sending gifts to friends, donating to charity and by having the Purim feast.
Madonna was born a Roman Catholic but converted to Judaism-based Kabbalah in the late 1990s.
According to Huffington Post, the pop singer picked Esther as her Hebrew name. Esther is said to be the orphaned Jewish girl who saved her people and became the Queen of Persia. Her story is the basis for the celebration of Purim in Jewish tradition.
The "Game of Thrones" is scheduled to return on April 6 for its fourth season. The series is adapted from George R.R. Martin's novel, "A Song of Ice and Fire."
© Copyright IBTimes 2023. All rights reserved.