Mads Mikkelsen Talks Replacing Johnny Depp, Playing Gellert Grindelwald In 'Fantastic Beasts 3'
KEY POINTS
Mads Mikkelsen has broken his silence over playing Gellert Grindelwald in 'Fantastic Beasts 3'
He will replace Johnny Depp
Depp resigned after he lost his case against The Sun
Mads Mikkelsen has broken his silence over being chosen as the replacement for Johnny Depp in "Fantastic Beasts 3."
In an interview with the Entertainment Weekly, the Danish actor opened up about being tapped to be the next Gellert Grindelwald after Depp was fired by Warner Bros., following his failed legal battle against a tabloid. Mikkelsen also revealed how different his approach will be from the eccentric star.
"Well it's going to be me, so that's a difference," Mikkelsen explained, adding that he and the "Beasts 3" team have yet to address the "tricky" challenge of going from one kind of actor to another.
"There has to be a bridge between what Johnny did and what I'm going to do. And at the same time, I also have to make it my own," he said.
The Danish actor said that even though he has to bring a different take with his portrayal, he needs to find links to how Depp previously portrayed the character so that it "doesn't completely detach from what he's already masterfully achieved."
Mikkelsen addressed how his dramatic "Fantastic Beasts 3" casting came in an awkward moment, saying it was a "shocker" to him that it occurred after what had happened to Depp.
"I wish both of them the best. These are sad circumstances. I hope both of them will be back in the saddle again really soon," Mikkelsen said of Depp and his ex-wife Amber Heard.
After the "Pirates of the Caribbean" star lost his lawsuit against The Sun, which stemmed from an article referring to him as a wife-beater, Depp announced he was leaving the "Fantastic Beasts" franchise. In an Instagram post, the 57-year-old said he was asked by the studio to resign following the ruling.
"I wish to let you know that I have been asked to resign by Warner Bros. from my role as Grindelwald in Fantastic Beasts and I have respected and agreed to that request," Depp wrote, much to the disappointment of fans.
Then, Mikkelsen's name became heavily rumored to be Depp's replacement for "Fantastic Beasts 3" following Depp's departure. However, the "Hannibal" actor then dispelled speculations, explaining that he has yet to receive an official call about the role.
"Oh, that is on the rumor basis as we speak. So I know as much as you do from the newspapers," Mikkelsen said. "So I'm waiting for that phone call."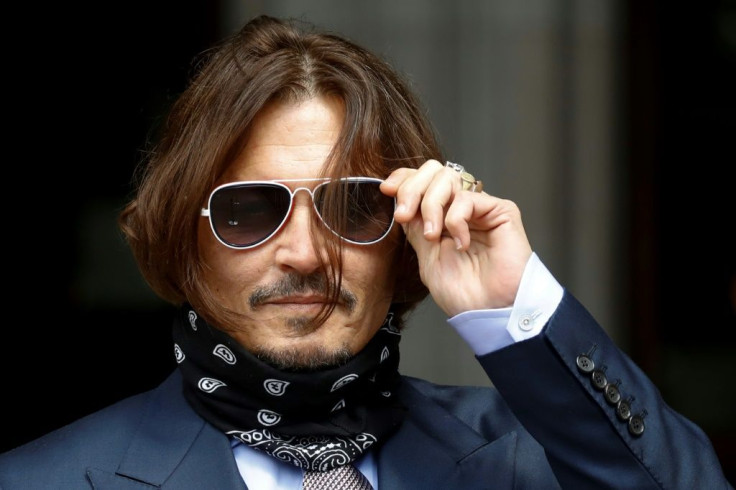 © Copyright IBTimes 2023. All rights reserved.