Major Bitcoin Whale Acquires Over 800 Billion SHIB Amid Bear Market Plunge In Shiba Inu Price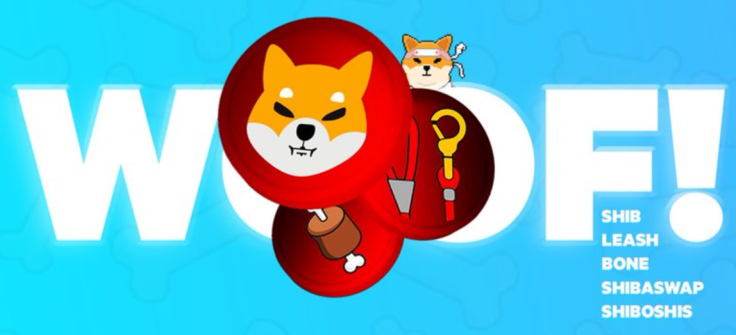 The U.S.-based trading platform Robinhood, owner of the third-largest Bitcoin wallet and the fifth-largest Ethereum holder, has significantly increased its Shiba Inu (SHIB) holdings by over 800 billion tokens, despite the native token of the Shiba Ecosystem trading in the red zone.
On Aug. 31, the crypto data tracking platform Arkham Intelligence identified Robinhood as the fifth-largest holder of Ethereum (ETH) and also revealed that it holds 34.086 trillion Shiba Inu (SHIB) tokens, equivalent to approximately $279.85 million based on the prevailing market price at the time.
However, while retail investors were disheartened by the broader downturn in the cryptocurrency industry, many seized the opportunity presented by the price drop to bolster their portfolios.
Between Aug. 31 and Sept. 13, Robinhood's hot wallets experienced an influx of SHIB tokens, specifically 877 billion. One of the brokerage's known wallets added 579.7 billion SHIB, ultimately holding a total of 8.02 trillion Shiba Inu tokens.
This indicates that Robinhood witnessed a 2.58% increase in its SHIB holdings, raising them from the previous 34.086 trillion to 34.936 trillion as of the current date.
The reason for the surge in the inflow of SHIB tokens into the brokerage firm remains unknown. However, it is noteworthy, especially given the concurrent decline in the price of Shiba Inu, as well as Bitcoin, Ethereum, and the broader cryptocurrency market.
On Aug. 10, Robinhood held only 20 trillion SHIB tokens, equivalent to approximately $197.40 million. Just 35 days later, its Shiba Inu portfolio has grown to 34.963 trillion, representing a remarkable 74.8% increase.
The surge is compelling, especially considering that the Shiba Ecosystem has been the target of a focused FUD (fears, uncertainties, doubts) attack over the past week, both before and after the launch of its layer-2 scalability solution, Shibarium.
"It's intriguing to witness such a strategic move during a bear market," said LucieSHIB, a marketing specialist for the Shiba Ecosystem and Shibarium Tech, who uses the handle @LucieSHIB, when speaking to International Business Times.
"This demonstrates confidence and faith in the potential of SHIB. It will be fascinating to observe how this accumulation impacts the market dynamics and the future of SHIB. Exciting times lie ahead for the crypto community," the marketing executive added.
As of 12:39 p.m. ET on Wednesday, SHIB was trading at $0.000007287, with a 24-hour trading volume down by 18.87% at $82.31 million. This represents a 0.25% decrease in the last 24 hours and a 4.8% loss over the past seven days.
According to the latest data from CoinMarketCap, SHIB's total circulating supply stands at 589.35 trillion SHIB, with its value up by 0.33% and a market cap of $4.29 billion.
© Copyright IBTimes 2023. All rights reserved.