Major Crypto Exchange Moves $8.3M In Assets To Bankrupt Alameda Research Weeks After Sending $60M
KEY POINTS
OKX froze FTX and Alameda Research funds it held in November 2022
OKX revealed its plan in March to return around $157 million to FTX and Alameda Research
Alameda Research was a popular crypto trading and hedge fund a few years back but filed for bankruptcy in November
Global spot and derivatives exchange platform OKX has sent millions in crypto assets to now-bankrupt hedge fund Alameda Research just weeks after it moved $60 million to the crypto business founded by controversial cryptocurrency kingpin Sam Bankman-Fried.
Building and intelligence platform and blockchain analytical firm Arkham Intelligence has chronicled movements of funds from OKX to Alameda Research over the past week.
The centralized cryptocurrency exchange platform made several transactions ranging from $60,000 to $1.4 million in various crypto assets on Monday to the hedge fund firm previously headed by its embattled CEO Caroline Ellison.
Crypto assets used for the funds' transfer were Axie Infinity (AXS), DAI, Chiliz (CHZ), Wrapped Bitcoin (WBTC), Celsius (CEL) Shiba Inu (SHIB), Magic Internet Money (MIM) and Maker DAO (MKR), along with 19 others.
The top 5 transfers in terms of monetary value involved WBTC, DAI, LEO, MIM and SHIB and were cumulatively worth $4.8 million, Arkham Intelligence disclosed.
The blockchain analytical firm also shared that Alameda Research was moving its leftover funds into the custody of Coinbase.
Over the past 24 hours, Alameda Research has transferred $10 million in Tether stablecoin (USDT) from its cold wallet to Coinbase Prime aside from the $31.2 million it has deposited to one of the world's largest CEXs by trading volume in the previous week.
Arkham Intelligence also underlined that Alameda Research's records showed that it has moved over $250 million to Coinbase over the past month.
The now-bankrupt hedge fund and crypto trading firm founded by Bankman-Fried and Tara Mac Aulay in 2017, which came crashing down in November 2022 alongside its parent company FTX, holds approximately $314.7 million in its wallet.
Alameda Research's largest crypto holding is USDT, which amounts to $56.4 million, followed by BitDAO (BIT) tokens worth $1.4 million, Ethereum (ETH) worth $36.6 million, USDC worth $40.45 million, Stargate tokens worth $28.82 million and Polygon tokens worth $14.74 million.
This is the second major transfer of funds from OKX to Alameda Research this month.
On May 9, the exchange moved $60 million in crypto assets to wallets linked to the bankrupt hedge fund. The transfer was divided into 16 individual transactions and included around $1.3 million MASK tokens and $57.7 million Tether stablecoin.
The transfer of funds from OKX to Alameda Research may have been part of the recovery effort to pay back FTX.
In March, OKX revealed its plan to return around $157 million worth of funds it froze for safeguarding for the collapsed crypto empires FTX and Alameda Research in November 2022.
OKX's statement came at the heels of reports that FTX filed a motion to the court to force the crypto exchange platform to release the funds so it could pay back its creditors.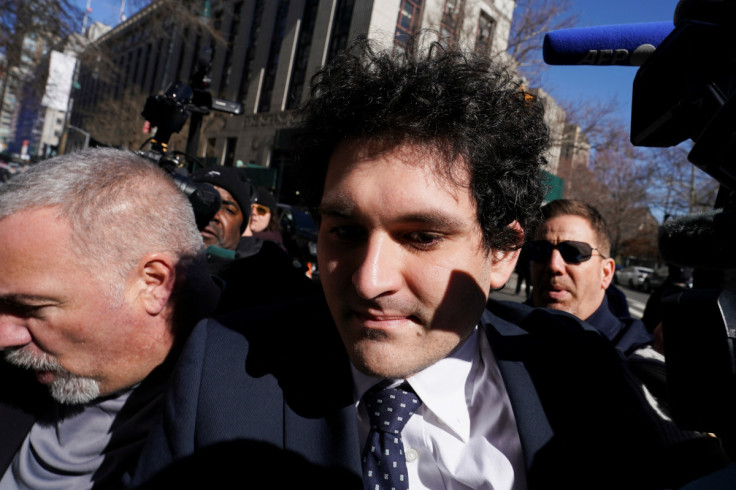 © Copyright IBTimes 2023. All rights reserved.