'Mama June: From Not To Hot' Snippets Tease Unplanned Pregnancy And Sex?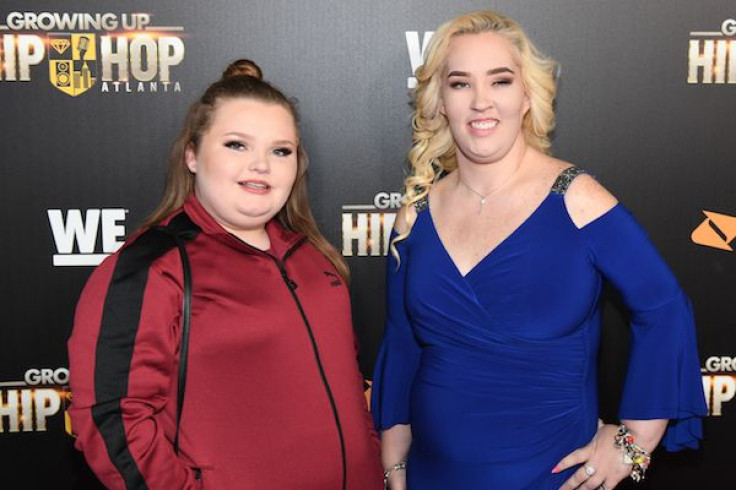 "Mama June: From Not To Hot" is returning to WE tv this Friday with a brand new episode. Based on the snippets from episode 2, Mama June Shannon will receive some shocking news from her daughters Lauryn and Alana.
The first shocker that will come Mama June's way this week is the revelation that Lauryn "Pumpkin" Shannon is pregnant. In the exclusive trailer that Entertainment Tonight released last month, Mama June's teenaged daughter is seen bluntly delivering the pregnancy news to her mother. It's obvious that Mama June will be taken aback by the revelation based on her expression in the trailer.
The title of "Mama June: From Not To Hot" Season 2, episode 2 — "A Pumpkin in the Oven"— confirms that this week is going to be the week when fans finally get to see more of Pumpkin's pregnancy news. The synopsis also confirms what has been teased in the exclusive clip that Mama June is going to get shocked by the unplanned pregnancy.
While Pumpkin's pregnancy news is being chronicled this week on the show, Mama June's third daughter actually announced her pregnancy a several months back. Last August, Us Weekly released a clip of Lauryn announcing the baby news enthusiastically. At the time she also confirmed that she's excited for motherhood. "I'm really excited to be a new mom, but there is some challenges that I am gonna have to face," she says in the clip.
Last month, Pumpkin gave birth to her first child with fiancé Joshua Brandon Efird. She took to Twitter to announce the good news and she disclosed to her followers the name of her baby. "Everyone meet Ella Grace Efird," she captioned an adorable photo of her newborn.
Meanwhile, Mama June won't only be receiving some shocking news from Pumpkin. She also gets caught off-guard when 12-year-old Alana "Honey Boo Boo" Thompson starts questioning her about sex. The shocking bit does not end there as Alana herself confirms in a snippet that it was big sister Lauryn who taught her about the adult stuff.
In a recently published sneak peek at episode 2, Honey Boo Boo is seen asking Mama June during their sit-down interview: "Will you teach me about the birds and the bees?" Stunned by the preteen's question, Mama June tries to keep her cool in the clip and playfully handles the question by saying, "There's birds that live in trees. Sometimes the bees get stung by the birds because they want to eat all their food."
However, Alana cuts off her mother's puerile explanation by telling the latter, "I thought the birds and the bees were about sex?" A perplexed Mama June responds: "Who told you that?" Then Honey Boo Boo confesses that she learned about that stuff from Pumpkin.
"Mama June: From Not To Hot" Season 2, episode 2 airs Friday, June 19, at 9 p.m. EST on WE tv.
© Copyright IBTimes 2023. All rights reserved.