Mama June Says Daughter Anna Is 'Doing Pretty Good' Amid 'Terminal' Cancer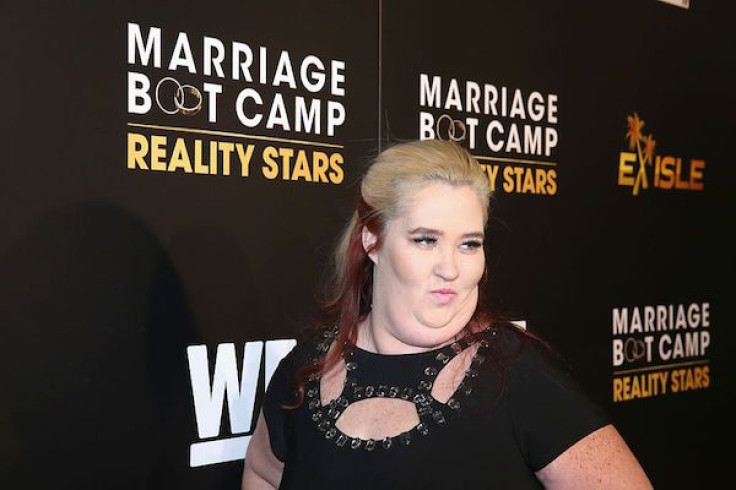 KEY POINTS
Mama June Shannon said Anna is "doing pretty good" after undergoing chemotherapy
Lauryn said Anna could still go to the grocery store and drive, but she's gotten bald
Mama June said Anna's cancer is terminal, and she's not gonna go into remission
Mama June Shannon got candid about daughter Anna "Chickadee" Cardwell's health condition amid her cancer battle.
Mama June spoke with Entertainment Tonight about how her daughter was battling stage 4 adrenal carcinoma. According to the "Mama June: From Not to Hot" star, Anna was doing well.
"She's actually doing pretty good," Mama June told ET. "She's handling it pretty good."
She added that Anna had already completed four rounds of chemotherapy. Her next course of treatment would be immune therapy or clinical trials. However, she's reportedly unsure whether she would move forward with either.
Mama June said the cancer "is very aggressive, and it grew from nothing to something huge on the left side of her body really fast." She added that it's "scary," and the family is taking things "one day at a time," noting that it's an "emotional roller coaster sometimes" because "we know it's terminal."
"She's stage 4. She's not gonna go into remission," she said. "We've all accepted that, so I just tell people one day at a time 'cause you never know."
Lauryn "Pumpkin" Efird added that her sister "genuinely is OK." She said Anna could still do some of the activities she used to do, but she lost her hair.
"She can still go to the grocery store, she can drive herself, she's still able to take the kids to and from places," Lauryn said before noting that Anna "doesn't have hair, she has no eyebrows, she doesn't have any hair on her arms or anything like that."
"A lot of people thought that it was gonna make her sick and stuff like that, [but] she's able to bounce back pretty quick," Lauryn said.
"It does wear her body down sometimes, but other than that, she's pretty good," added Alana "Honey Boo Boo" Thompson.
Lauryn was hopeful that new treatments would be available to treat her sister. Meanwhile, Alana wished her sister would still be with them in the next decades.
"It is crazy to think that she will not be here probably in five years, but I'm hoping that she can pull through and fight 10, 20 years," the "Here Comes Honey Boo Boo" star added.
Anna's children — Kaitlyn, 10, and Kylee, 7 — are getting by it too.
"The 10-year-old is aware, I don't think she fully understands," Lauryn said of her niece Kaitlyn. "I think she understands that Mommy is sick and Mommy might not be here for a while... She's 10, but she's a lot more mature than that because she's been raised around older people."
According to Mama June, Kaitlyn was always close to her mom. After Anna got sick, her granddaughter would no longer go anywhere without her mother.
"I get that because she's thinking if Anna goes somewhere, then maybe Anna might not be at the house when she gets back," Mama June said.
Meanwhile, Alana felt that Kylee was still "too young to understand" what was going on with Anna. Mama June agreed, noting that Anna's youngest only knew that "Mama's sick."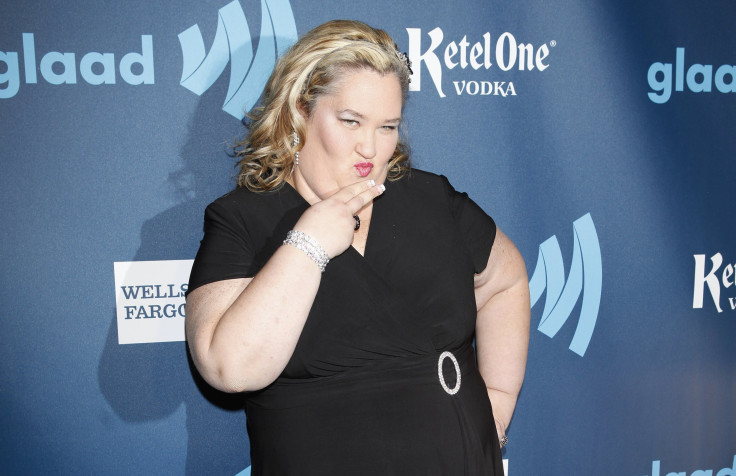 © Copyright IBTimes 2023. All rights reserved.