Man, 19, Climbs Into Dumpster, Gets Compressed With Trash Inside Recycling Truck
A 19-year-old man who climbed into a dumpster after an off-campus house party was found dead at a recycling facility in Pennsylvania.
Officials believe the man was hauled into the back of a trash truck along with other contents in the dumpster and was compressed before being transported to the Total Recycling Facility in Birdsboro.
The victim, Kellen Bischoff from New Jersey, was visiting a relative at Kutztown University when the tragic death occurred, according to NBC10 Philadelphia.
He attended a house party near the university and left early Saturday morning before climbing into the dumpster of a store in Kutztown, Berks County Chief Detective Michael J. Gombar said in a statement Monday.
Surveillance footage captured Bischoff climbing into the dumpster several hours before a trash truck arrived in the area. The contents of the dumpster were then emptied into the back of the truck.
" ... A trash hauler was observed arriving at this location. The contents of this dumpster were then emptied and compressed into the rear of the recycling truck and transported to the Total Recycling Facility," the Berks County District Attorney's office said in a news release, as quoted by CBS News.
The Exeter Township Police arrived at the recycling facility around 8:40 a.m. Saturday after Bischoff's body was found among the items that the recycling truck dropped off.
"The victim's injuries were consistent with having been dumped into and later compressed by the trash truck," Gombar said, as quoted by PennLive.
Investigators do not suspect any foul play and believe Bischoff's death was an accident, Gombar added. Officials are still waiting for toxicology results as the investigation into Bischoff's death continues.
The deceased reportedly grew up in Manahawkin, New Jersey. He graduated from Southern Regional High School and then attended Full Sail University. He leaves behind his parents, a twin brother and a younger sister.
A similar incident was reported last year after a boy hid inside a trash can and accidentally wound up inside a garbage truck. The 7-year-old escaped a tragic death as the alert truck driver had switched off the truck's blade just before it could instantly crush the boy.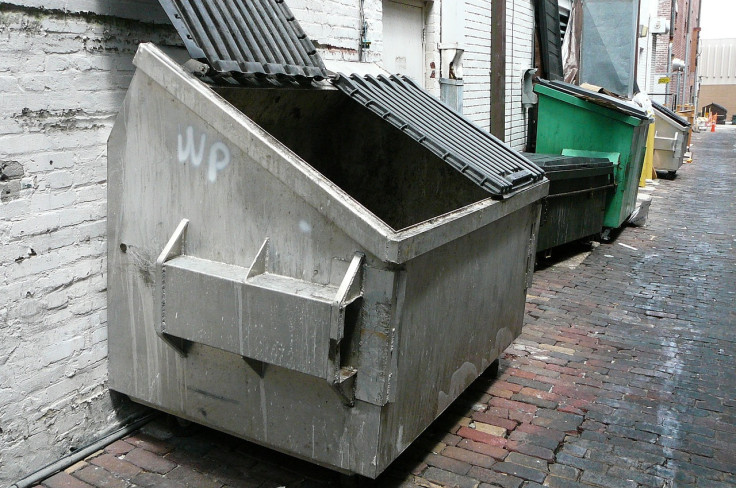 © Copyright IBTimes 2023. All rights reserved.