Man Allegedly Stabs, Kills Pet Dogs While Attempting To Break Into Relative's California House
A Nevada man, who was trying to break into his relative's California house, allegedly killed at least two of the homeowner's dogs after the canines attacked him.
The incident occurred Wednesday afternoon at the 9200 block of Telfair Avenue in Sun Valley around 3:40 p.m. local time. Authorities with the Los Angeles Police responded to the address after reports of a possible home invasion, KTLA reported, citing cops.
When the police arrived, they found the break-in suspect in the backyard of the house, where the dogs had attacked him. One of the pups was found to have been killed by then. The police didn't release additional details of the attack.
The man was found to be related to the homeowner, ABC 7 reported. He was transported to the hospital for the dog bites, and the police were investigating whether any other crimes were committed.
The suspect, who was armed with a knife, killed at least two dogs in his defense after a pack guarding the house attacked him, as per ABC 7.
As per KTLA, the police found blood on the scene and the lifeless body of a black dog on grassy landscaping near the backyard pool, an aerial video from the scene showed, the outlet reported.
The corpse of another dog was reportedly found nearby. The breeds of the deceased dogs were revealed. It wasn't clear how many dogs were present in the property in total.
The suspect, whose identity wasn't released, was later taken into custody. He was described to be a man in his 40s with a beard, wearing glasses, a green shirt, and blue pants. It wasn't clear why the man attempted to enter the house.
In May 2020, a man in New Bern, North Carolina, was charged with animal cruelty after he killed his relative's pet dogs. The accused, identified as Carnell Pearson, Jr., killed two pit bulls and then called 911 to report he fatally shot them. Shavondea Wesley, the owner of the pit bulls, said she was still in shock as to why her uncle shot the well-behaved canines. Meanwhile, Sara Rodgers, director of Animal Protective Services, said the man shot the pups simply because he was afraid of their breed.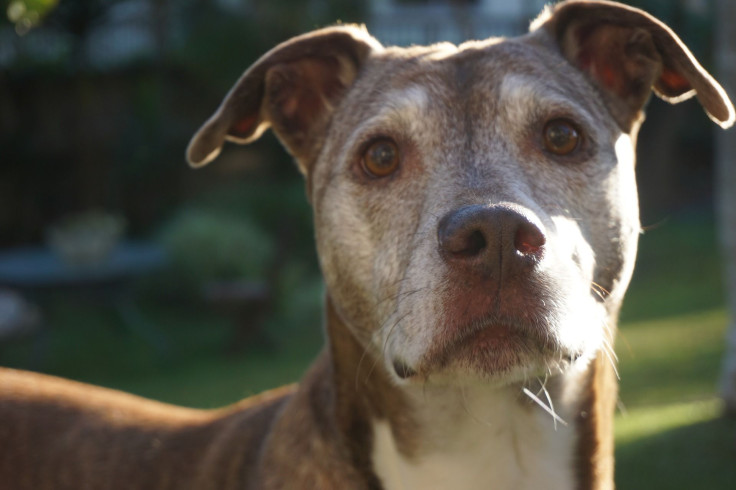 © Copyright IBTimes 2023. All rights reserved.