Man Buys Venomous Snakes, Uses Them To Murder Wife, Arrested
In a shocking incident, a man murdered his wife by purchasing a venomous snake and setting it free in their bedroom while the woman was sleeping. The incident happened in the Indian state of Kerala and the man was arrested Sunday (May 24).
The victim, identified as 25-year-old S Uthra, died after she was bitten by a cobra. The man, identified as 27-year-old Sooraj, reportedly tried to kill her once before by hiring a viper from a snake handler.
On March 2, Uthra was bitten by a viper and received treatment. On May 7, she was bitten again by a cobra and succumbed to her injuries while she was asleep with her one-year-old son. She had suffered the first snake bite while living in her husband's house and the second one while she was at her parents' house.
Uthra's parents said she was found unconscious in the morning and was rushed to a hospital, where the doctors informed them that she died from a snake bite. When they examined the room, they found a huge cobra, which was later killed by the woman's husband. Sooraj had denied noticing the snake or witnessing any commotion.
The parents of the victim filed a complaint alleging foul play in their daughter's death as they were not convinced by the explanation given by Sooraj. Following this, a probe was launched by the police. The parents also mentioned that their daughter was often harassed by her husband for dowry.
During the investigation, police discovered that Sooraj, who worked at a private bank, got the snake from a local snake handler. On Sunday, police arrested him, along with Suresh, a snake handler, on charges of murder.
According to police, the couple had a strained relationship. Sooraj plotted to kill Uthra to acquire her property. He also allegedly wanted to marry another woman.
"Sooraj had been plotting the murder for three months and his web history shows a lot of data related to snakes," said K S Hari Sankar, Kollam district police chief. "One guy who provided the snakes and the husband who initially attempted to kill his wife with a poisonous snake and later succeeded in killing her in the same manner have been arrested."
Police said the accused confessed to the murder and that he had been planning to murder his wife for the last five months. They added that the first snake bite was also a part of his plan to kill her.
The case was still under investigation. No further information was available.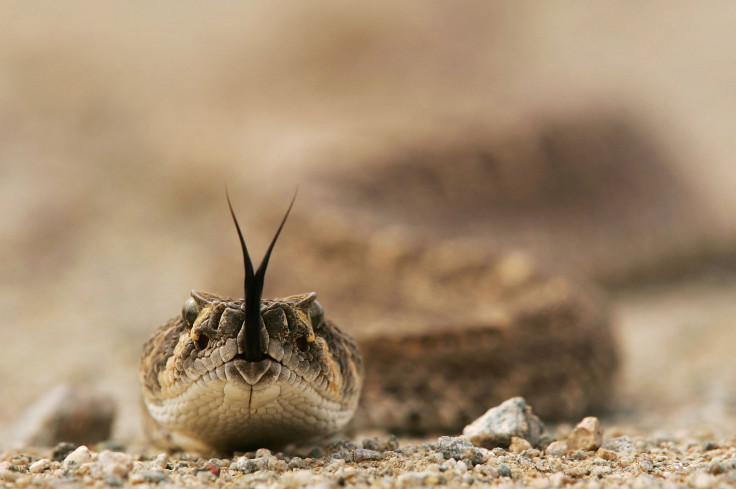 © Copyright IBTimes 2023. All rights reserved.