Man Tests Positive For COVID-19, Monkeypox And HIV At The Same Time: Report
KEY POINTS
The man spent five days in Spain in June and tested positive for COVID-19 in July
He tested positive for the West African clade of the monkeypox virus
He later tested positive for HIV, with evidence hinting at a "relatively recent" infection
A man in Italy has tested positive for monkeypox, HIV and COVID-19 at the same time, according to a new case report. This is said to be the first instance of coinfection of the three diseases.
The patient is a 36-year-old male who took a trip to Spain from June 16 to 20, the authors noted in their case report published in the Journal of Infection. He developed symptoms such as fever, fatigue and a headache on June 29 and then tested positive for COVID-19 on July 2.
However, a rash began to develop on his left arm on the same day he tested positive for COVID-19. The next day, blisters erupted on other parts of his body including his face and torso. Because of their "progressive and uninterrupted" spread, he went to the emergency department of a hospital in Catania, Italy, on July 5.
He reported that he also contracted COVID-19 in January and that he was treated for syphilis in 2019. He also disclosed that he had a negative HIV test result in September 2021 and that he had unprotected sex with men while in Spain.
The patient tested positive for COVID-19 as well as the West African clade of the monkeypox virus, which is said to be the one behind the outbreak in Spain. He also tested positive for HIV, with evidence pointing to a "relatively recent" infection.
"This case highlights how monkeypox and COVID-19 symptoms may overlap, and corroborates how in case of co-infection, anamnestic collection and sexual habits are crucial to perform the correct diagnosis," the authors wrote. "Hence, clinicians should be aware of the possibility of SARS-CoV-2 and monkeypox virus co-infection, particularly in subjects with a recent history of travel to monkeypox-outbreak areas."
The patient's symptoms and lab tests normalized by day five, so he was discharged from the hospital with instructions to self-isolate. However, his swab test for monkeypox remained positive even after 20 days, which implies that a patient may still be contagious for days after remission, according to the authors.
This is said to be the first case of coinfection of the three diseases. As the "only" such case, the authors say it's still unclear if the coinfection can make the patient's condition worse.
They also noted how the case highlights sexual intercourse as a "predominant" mode of transmission, stressing the need to screen for sexually transmitted infections (STI) after a patient gets diagnosed with monkeypox. As they explained, monkeypox often gets diagnosed in patients with previous or "concomitant" STIs.
"Given the current SARS-CoV-2 pandemic and the daily increase of monkeypox cases, health care systems must be aware of this eventuality, promoting appropriate diagnostic tests in high-risk subjects, which are essential to containment as there is no widely available treatment or prophylaxis," the authors wrote.
As of 5 p.m. EDT on Wednesday, the U.S. Centers for Disease Control and Prevention's (CDC) global case count has logged 45,535 cases of monkeypox, 45,148 of which were in places that did not historically report having the disease. Spain, for instance, has reported more than 6,000 cases according to the CDC data.
In the U.S., the agency has logged 16,603 total confirmed monkeypox/orthopoxvirus cases as of 2 p.m. EDT on Wednesday, with California and New York already reporting more than 3,000 cases each.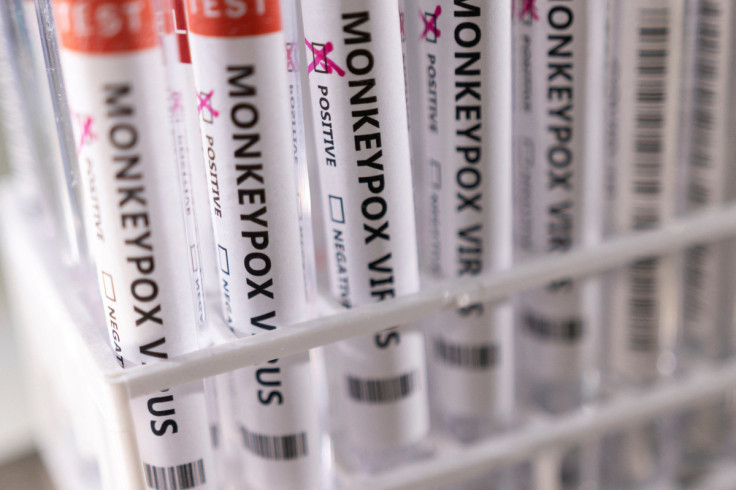 © Copyright IBTimes 2023. All rights reserved.