Man Contracts Jamestown Canyon Virus; Here's What You Should Know About The Disease
KEY POINTS
Jamestown Canyon Disease can cause flu-like symptoms
It can lead to more serious conditions such as encephalitis
There is no vaccine for it
The best way to avoid it is to prevent mosquito bites
Officials have confirmed that a New Jersey man tested positive for Jamestown Canyon virus (JCV), a rare mosquito-borne disease.
The New Jersey Department of Health (NJDOH) announced Wednesday that a Sussex County resident in his 60s tested positive for JCV after having fever and other neurological symptoms in May. He was discharged from the hospital to a long-term care rehabilitation center last week, NorthJersey.com reported, citing Health Department spokeswoman Donna Leusner.
The man had no history of traveling before getting the illness, suggesting that he likely got infected close to his home, the outlet said further.
So far, the man is only the second reported case of the disease in New Jersey, according to NJDOH. He is also the state's first case of mosquito-borne disease in 2021.
What is Jamestown Canyon Virus?
It is a rare and emerging disease that's transmitted through the bite of a mosquito. JCV was first identified in mosquitoes from Jamestown Canyon, Colorado in 1961 and can be found through much of the U.S.
It widely circulates in North America, the NJDOH noted, but it's primarily between deer and mosquitoes. However, humans can also be infected with it.
Many people who contract the virus don't get any symptoms but those who do develop them may experience fatigue, fever and headache. They may also develop sore throat, runny nose and cough.
JCV can also cause severe disease, albeit rarely, and it can lead to an infection of the brain (encephalitis) or of the lining of the brain (meningitis), the Centers for Disease Control and Prevention (CDC) noted.
Preventing JCV
There are no medicines for JCV and neither is there a vaccine for it. Preventing mosquito bites is the primary way people can prevent contracting it.
"Spending time outdoors, whether walking, gardening, or playing with our dogs, is a good way to maintain physical and mental health, but it is important to take steps to prevent mosquito and tick bites, which are responsible for several diseases in New Jersey," Health Commissioner Judith Persichilli said in the NJDOH news release. "When enjoying the outdoors, remember to use an EPA-registered insect repellent, cover skin with clothing when you can, and check yourself and your pets for ticks and quickly remove them with tweezers."
Since its symptoms may be similar to that of COVID-19, Persichilli advised the public to let their healthcare provider know if they also suspect a mosquito- or tick-borne disease if they or someone they know has developed flu-like symptoms. Apart from JCV, state residents may also be at risk for other mosquito-borne diseases such as West Nile virus.
JCV in the United States
According to the CDC, there is an average of 15 JCV cases reported in the U.S. each year, although there is also "significant" under-reporting and under-diagnosing of less severe cases.
Citing an increase in recognition and testing for the disease, NJDOH noted that reports of such human cases of JCV have been increasing in recent years.
"The recent increase in reported cases likely reflects increased awareness and testing, but also could be due to an increase in disease incidence," the CDC said.
In 2014, 2015 and 2016, there were only six, six and seven cases of the disease, respectively. However, 2017 logged a whopping 58 cases while there were 25 cases each in 2018 and 2019. Such infections typically happen from April to September.
Among the states, Wisconsin and Minnesota are said to account for over half of cases, the CDC noted. In New Jersey, the only previous report of JCV was in 2015.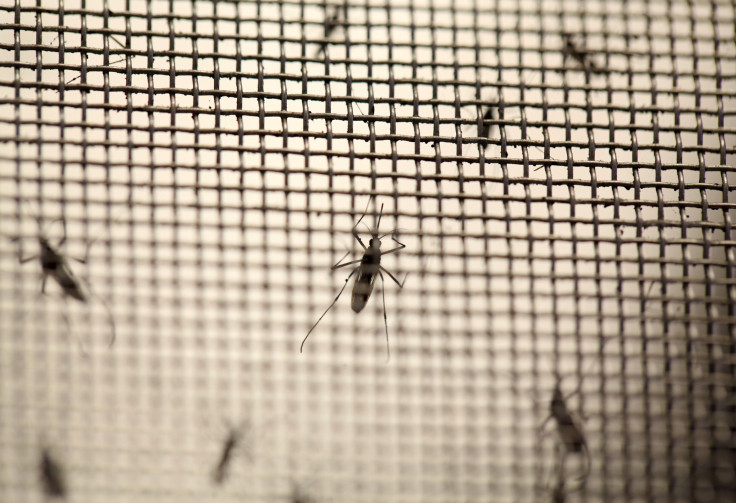 © Copyright IBTimes 2023. All rights reserved.