Man Dies Of Snakebite, Family Dumps Body In River Over $1,300 Funeral Cost
A corpse of a man, who died after being bitten by a deadly snake in India, was dumped into a river as his family members were unable to pay the charges for his funeral.
The incident took place Saturday in Bihar's Bhagalpur district, local media reports said Monday, and the victim was identified as Mithilesh Kumar. When the family approached a cremation ground, they were asked to pay $1,300 to cremate the body. After negotiations, the cremation ground demanded the family pay $150, which they did not have. The family members then traveled more than 30 miles away to Barari Ghat to dump the corpse in the river.
Local residents objected to the disposing of the body in the Ganges, believed to be a sacred river in the country.
"We have received a complaint pertaining to this case and we are trying to contact the deceased's family," R.P. Sharma, a duty officer of Kahalgaon police station, told local media Odisha TV.
During the COVID-19 pandemic, several people have been dumping hundreds of bodies of victims in the Ganges river as cremation grounds were either charging exorbitant rates or did not have the space. Local authorities had deployed officials at every cremation ground so that such incidents do not occur.
"Proper arrangements have been made at the burning ghat. My cellphone number is also on display at the ghat. Nobody called me. We are gathering details and an inquiry with be ordered if needed," Satyendra Prasad Verma, the deputy municipal commissioner of the area, told The Times of India.
During the second wave of coronavirus in India, decomposing bodies of COVID-19 victims were found floating in India's Ganges River.
Last month, a video surfaced online showing two men dumping the body of a COVID-19 victim into another river in the state of Uttar Pradesh. The video showed the body being thrown into the Rapti river from a bridge, with one of the men wearing a white personal protective equipment (PPE) suit. Most of the bodies retrieved at the time could not be identified as they were in a highly decomposed state.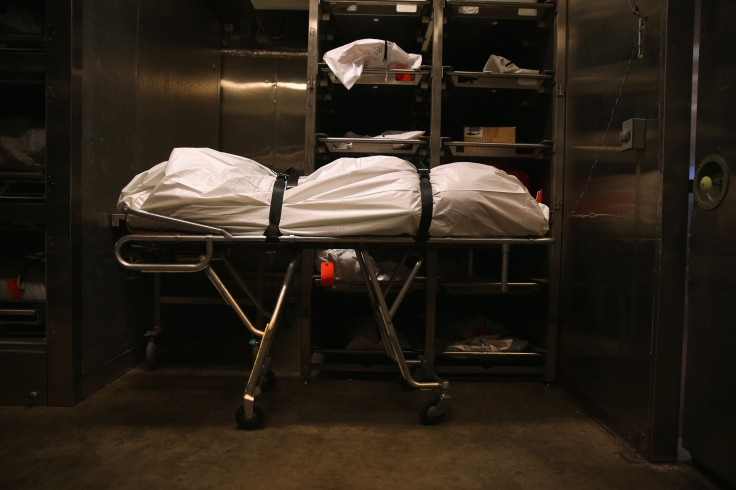 FOLLOW MORE IBT NEWS ON THE BELOW CHANNELS