Man Mauled To Death By Relative's Dogs
A 53-year-old man from Santa Fe, Texas, was mauled to death by three dogs Wednesday that belonged to his relatives.
The man was attacked by the dogs at around 3:50 p.m. local time (4:50 p.m. EDT) in Galveston County. The man's brother called 911 and informed them that the victim might be dead. First responders reached the scene and took the man to a nearby hospital where he died a little while later.
Galveston County Sheriff's Office said they are investigating what led the dogs to attack the man, who was identified as Jimmy Lee Grigg. Authorities are also trying to ascertain the breed of the dogs who reportedly were unleashed and uncaged at the time of the attack. "Were they in a certain area that they weren't supposed to be and that he would not have been made aware that they were there until it was too late?" Galveston County Sheriff Henry Trochesset said.
The dogs were captured and taken to the Galveston County Animal Resource Center. It is believed that they may be euthanized given the nature of the case, local news channel and website KTRK-TV reported.
Trochesset also said, "Tragic situation for the family, for sure. The family is distraught, they were at the hospital with their loved one."
One of the neighbors, Katie Ewing, said that there were several complaints of the dogs over the last one month. She said every morning it sounded like there were dog fights going on. "I've filed a few complaints with animal control but whenever they came home, they would say everything looked 'normal'"
Police did not say if there would be any charges filed against the owner of the dogs in the incident.
In another incident, earlier this month, a four-year-old boy from Utah, lost his arm when he tried to play with his neighbor's pet huskies. The boy reportedly put a sock over his arm and stuck it under the fence that separated his backyard from the neighbor's yard where two huskies lived. One of the huskies bit off the child's hand and some part of his forearm. When emergency responders unsuccessfully, tried looking for the missing arm, they realized the dog may have consumed it. The boy underwent surgery to patch up his limb. The dogs, meanwhile, were taken away by Davis County Animal Control. When authorities tried to determine if the dogs should be euthanized, thousands of people signed a petition to save them.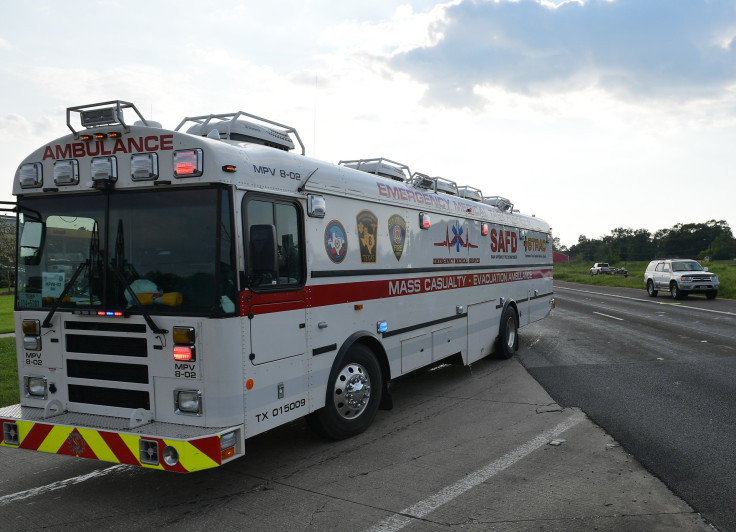 © Copyright IBTimes 2023. All rights reserved.