Man Raped Unconscious Woman Inside Alaska Police Station, Thought It Was 'Adventurous'
A man was arrested after a surveillance camera showed him raping a woman inside an Alaska police station, authorities said Tuesday. Devan Thomas Gage, 25, was taken into custody after an emergency dispatcher alerted officers after security cameras caught the assault.
The incident reportedly took place in the police station's vestibule. An officer pulled the man off the unconscious woman. She was then rushed to Fairbanks Memorial Hospital, police told local media. The man told authorities that he thought it would be "adventurous" to rape an incapacitated woman in a police station.
Gage told officers he acted "really just out of boredom" and said he realized he made a mistake, according to a criminal complaint filed Tuesday in Fairbanks court, Fox News reported.
Authorities said the video footage shows Gage and the woman entering the vestibule and they appeared to fall asleep on a bench. Gage got up and forced himself on the woman while she was unconscious, the Fairbanks Daily News-Miner reported.
The woman fell to the floor after an officer pulled Gage off her and slowly regained consciousness, authorities said. When the woman woke up, she appeared confused about what was happening and became emotional.
In the complaint filed against Gage, the woman claimed she never consented to have sex with the man.
During a search of Gage, police found an empty bottle of vodka in his pocket. The suspect told police he was sober and did not suffer from any mental or medical problems. He also admitted to spending all night with the woman.
Gage registered a breath-alcohol content of zero. The woman registered a breath-alcohol content of 0.300, according to the complaint. Alaska law prohibits operation of a motor vehicle by anyone with a blood alcohol concentration of .08 percent or more.
Police did not disclose the charges filed against Gage.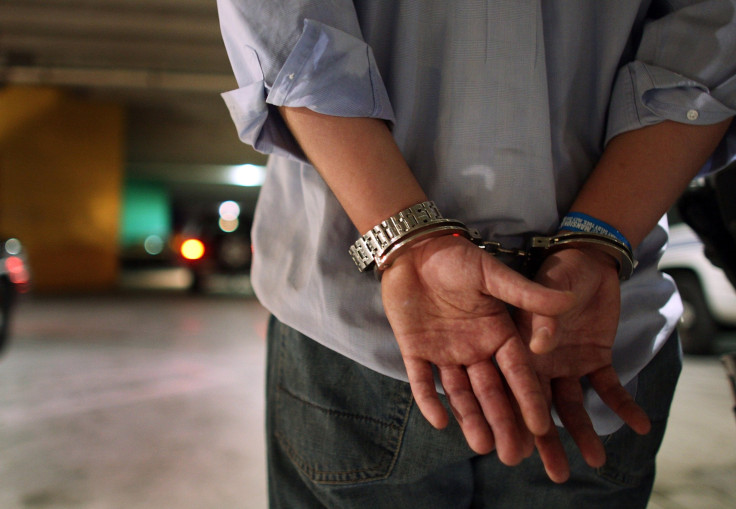 In March, a judge in Tulare County, California, sentenced a man to life in prison for raping an unconscious woman in 2017. Tommy Ponce, 53, was sentenced to 44 years in prison for having sex with the 21-year-old woman.
Ponce met the woman while she was walking home with her boyfriend the night of Sept. 29, 2017. Ponce noticed the victim was intoxicated and offered to help get her home. After a fight with her boyfriend, the woman started walking alone toward her home. The next thing she remembered was waking up in an unknown vehicle with scratches and bruises on her body, along with vaginal bleeding.