Man Saves 6-Year-Old Girl From Mountain Lion By Punching It In Ribs
KEY POINTS
A 6-year-old girl was attacked by a mountain lion while walking in Rancho San Antonio County Park and Open Space Preserve early Sunday
The 160-pound beast came out of the bushes and attacked the girl
A nearby adult came to the girl's rescue and punched the mountain lion in the ribs
The girl suffered minor injuries, including a couple of puncture wounds on her calf
She is expected to recover from her injuries
A 6-year-old girl was viciously attacked by a 160-pound mountain lion while walking in a California park over the weekend.
The grim animal attack happened early Sunday when the victim was walking with her parents in a group of six adults and four children in Rancho San Antonio County Park and Open Space Preserve in Santa Clara County, California when a huge mountain lion came out of the bushes and attacked the helpless girl.
"It came out of the bushes and right about when it grabbed a hold of the girl and an adult pushed the mountain lion and it ran off," Midpeninsula Regional Open Space District ranger Brad Pennington told ABC News.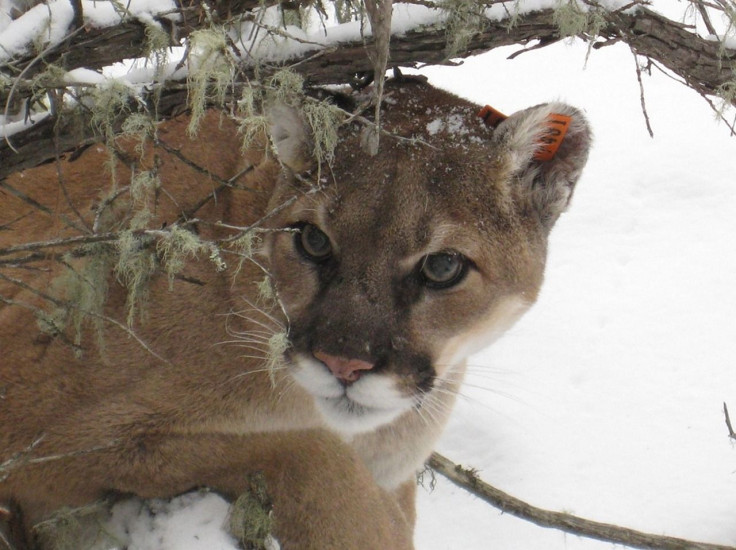 The girl was reportedly walking closely with three other children when she was attacked by the animal. Fortunately, a nearby adult bravely punched the mountain lion in the ribs while the others made loud noises and scared and scared the predator away, according to WABI 5.
She suffered minor injuries, including a couple of puncture wounds on her calf. She was treated for minor first aid at the scne before her parents brought her to the hospital, Pennington added.
The girl is expected to recover from her injuries, said ABC News.
Park rangers told WABI 5 that they are experiencing one of the busiest days of the season, with their 300-car capacity parking lot filled to the brim when the attack happened.
The park is temporarily closed as the California Department of Fish and Wildlife searches for the mountain lion. Captain Todd Tognazzini told the outlet that "they'll decide what action to take next" should they locate the animal.
"We will immobilize the cat and put it in a large trap so it come to it," said Tognazzini, adding that they must first take DNA samples to make sure that they have captured the same mountain lion that attacked the child.
© Copyright IBTimes 2023. All rights reserved.