Man Slapped With Terror Charges For Coughing On And Scaring Supermarket Worker Amid COVID-19 Pandemic
A New Jersey man was slapped with terror charges for coughing on a supermarket employee and saying that he was infected with the deadly coronavirus.
The state Attorney General Gurbir Grewal said George Falcone, 50, was standing too close to an open display of prepared foods Sunday evening when the Wegmans Supermarket worker asked him to back off. Grewal told that Falcone, who lives in neighboring Freehold, moved closer and coughed at her from less than three feet away.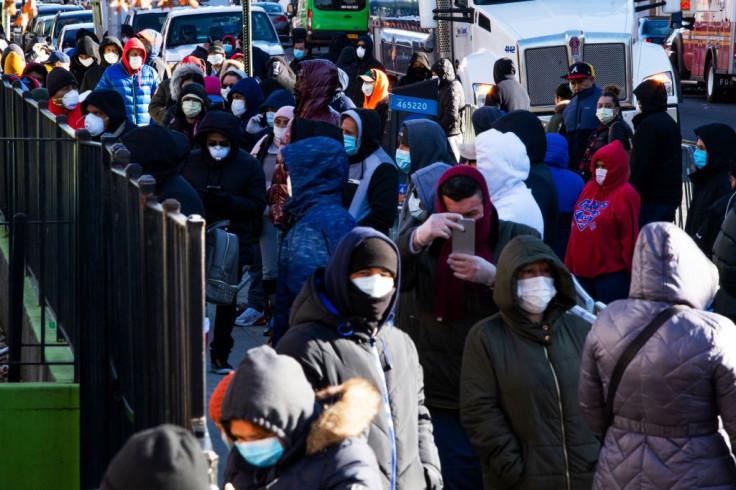 The attorney general also said the accused told two more workers that they were "lucky to have jobs". "A Manalapan Police Department detective working a security detail at the supermarket approached Falcone, who refused to give up his name or driver's license for 40 minutes," he added.
Grewal called out to the people to be considerate of each other.
"These are extremely difficult times in which all of us are called upon to be considerate of each other and not to engage in intimidation and spread fear," he said.
The prosecutors, according to National Post, charged Falcone for terroristic threats in the third degree, obstructing the administration of law or other governmental function, and harassment. However, Falcone denied the charges in a Facebook message to Reuters. He said he didn't cough on anyone and denied mentioning to be suffering from coronavirus.
Phil Murphy, the New Jersey Governor, in a news conference said there were "knuckleheads out there" and that law enforcement was taking action against "egregious" behavior as the state locks down in an effort to slow the spread of the virus.
As the United States battles the outbreak, New Jersey's coronavirus cases continue to surge with about 3,700 confirmed cases and 44 deaths. The state, according to Inquirer, is the second-highest in the country behind the hard-hit New York.
© Copyright IBTimes 2023. All rights reserved.