Manhattan's 60 Greene Retail Sold for $10.35 Million, 57-63 Greene Close to Deal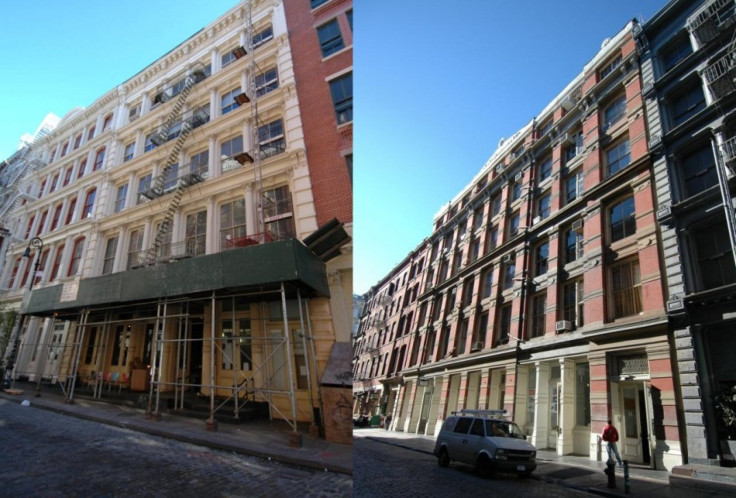 A retail space at 60 Greene Street in Manhattan's Soho neighborhood has sold for $10.35 million, according to New York City records, one of two recent deals that cement the street's reputation as a desirable retail strip.
Soho 60, LLC was the seller. Officials at Houlihan-Parnes Realtors, which is affiliated with the seller, were not available for comment.
Premier 60 Greene Street, LLC was the buyer. Attorney Mark Mermel, who represented the buyer, wasn't available for comment.
According to PropertyShark, 60 Greene contains a ground floor and basement retail space totaling 8,271 square feet. The property is currently vacant.
Across the street, 57-63 Greene's retail condo is close to a deal, David Schechtman of Eastern Consolidated, one of the listing brokers, told IBTimes. It had an asking price of $19 million.
Schechtman , along with Eastern Consolidated's Peter Hauspurg, Lipa Lieberman, Marion Jones and Gary Meese, marketed the 13,721-square-foot retail condo. The Observer noted that the brokers received over 260 calls from interested buyers within a day of listing the property in October.
Aion Partners is the seller of 57-61 Greene Street, which is leased to electronics store Bang & Olufsen and furniture stores Cyrus Company and Raul Carrasco. Schechtman declined to identify the buyer, as the contract hasn't closed.
Strong retail sales on Black Friday suggest that the overall retail market is recovering, although Manhattan's retail market is an anamoly, with constant investment interest from capital around the world, Schechtman said.
I think in the last 12 weeks alone, we've seen increased pricing and leasing benchmarks, he said.
And while Greene Street doesn't quite have the cachet of Spring Street or Fifth Avenue, it's a well-traveled north-south thoroughfare in Soho, he added.
Schechtman also recently landed the assignment of selling 701 West 135th Street, a 20,000 square foot retail property configured with three retail units. The space is partially leased to a nighclub and an Italian restaurant and has an asking price of $11 million.
He said that he was surprised to find substantial retail in the area, which is adjacent to the West Side Highway. Neighbors include Dinosaur Barbecue and Fairway Market.
Schechtman said a potential buyer of 701 West 135th Street could be a retailer that uses the space, or one of the nearby universities.
© Copyright IBTimes 2023. All rights reserved.