'Sex and the City' Townhouse, 64 Perry St., Sells for $9 Million [PHOTOS]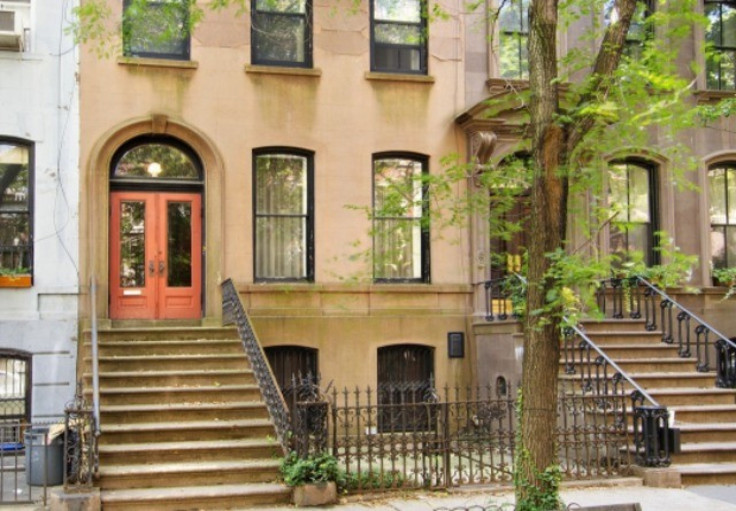 The Greenwich Village townhouse at 64 Perry Street, which boasts the facade that served as the setting of Carrie Bradshaw's apartment in Sex in the City in its first three seasons, has sold for $9 million, according to New York City records.
The buyer was 64 Perry LLC, registered under Christopher Denisulk of the Ayco Company, LP.
Saratoga Springs, N.Y. -based Ayco is a counseling and education firm for high net worth individuals and an affiliate of Goldman Sachs. It isn't clear if Denisulk is the buyer of 64 Perry or if he is managing the transaction for another individual. Denisulk is also listed as an employee of Mercer Allied Company, LP, which appears to be an subsidiary of Ayco.
A spokeswoman for the Ayco Company had no immediate comment.
The townhouse was originally built in 1866 by architect Robert Mook. It has six fireplaces, a south-facing backyard and a stoop and front courtyard. In total, the property has 10 rooms and is 4,104 square feet. The property has original hardwood flooring, ornate moldings and marble mantels, according to the listing.
Robert Browne, Gregory Sullivan amd Chris Kann of the Corcoran Group were the listing brokers. Browne told IBTimes that there was strong demand for the property, which was on the market for just 27 days and had a listing price of $8.5 million, according to StreetEasy.
Harold Eliot Leeds, an architect and professor at Pratt and his partner, filmmaker Wheaton Galentine, previously owned the 64 Perry Street. Leeds died in 2002, and Galentine passed away last year. The property was sold by Barry Skovgaard, executor of Leeds and Galentine's wills.
© Copyright IBTimes 2023. All rights reserved.