March Facts 2016: Fun Birthday And History Trivia About The Third Month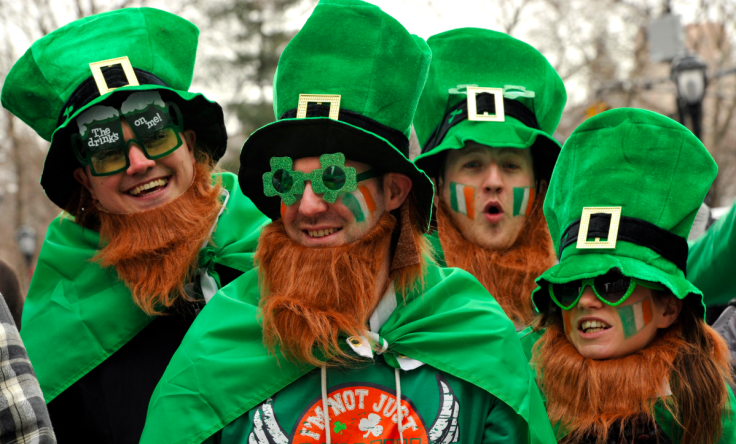 March, the third month of the year, is normally associated with the color green. One reason is because of St. Patrick's Day, but another probably has to do with the spring equinox being three weeks away. To welcome the return of spring, some fun facts and trivia about the third month in the Gregorian calendar year have been listed below, courtesy of Fun Trivia, Express.co.uk and Ducksters. Check it out:
1. There are two birthstones for March: aquamarine and bloodstone. Both represent courage.
2. An ancient adage says, "March comes in a like a lion, and goes out like a lamb," which is alludes to winter's end and spring's start. A subsequent phrase claims, "March is mad as a hare," which references the animals battling each other.
3. For those who are into astrology, people born in the beginning of the month are Pisces. Babies born on March 21 are considered Aries, which is the beginning of the zodiac. Since Neptune rules Pisces, they are considered dreamy, creative and intuitive. Conversely, Aries, who are ruled by Mars, are energetic, daring and spontaneous. The two zodiac signs clash, and normally don't do well together in friendships or relationships.
4. The name of the month, March, has nothing to do with its homonym. Instead, March is derived from Mars, the Roman god of war.
5. But the third month didn't always go by this name. It was called Hlyda or Lide in Old English, which references loud winds.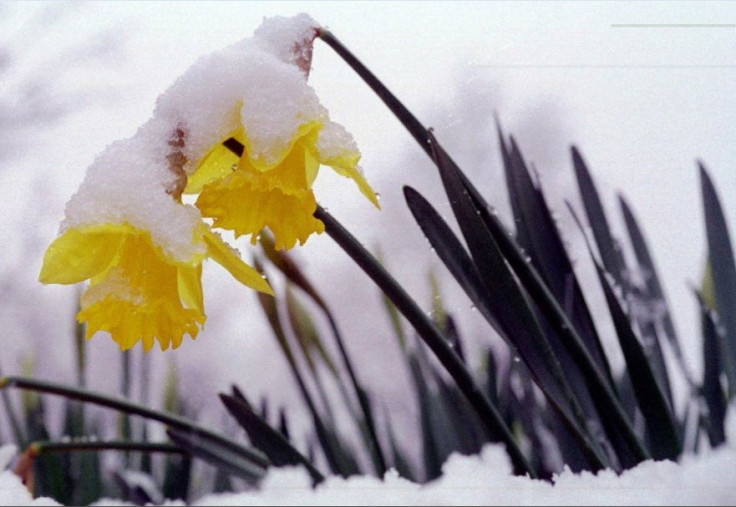 6. A lot of fun things happen in March. It's Women's History Month, American Red Cross Month and Fire Prevention Month. Other popular holidays are Read Across America (March 2, which is Dr. Seuss' birthday), 311 Day (March 11), Pi Day (March 14), St. Patrick's Day (March 17), Daylights Saving Day, Purim, and sometimes Easter, like this year, occurs during March. In 2016, Easter Sunday falls on March 27.
7. March used to be the first month of the year until the Gregorian calendar began to be used in 1752.
8. While some say the daffodil is the "birth flower" of March, others claim it's violet.
9. Plenty of famous people are born in March. Here are just a few: Beloved children's author Dr. Seuss, actress Jessica Biel, singer Justin Bieber, "Breaking Bad" star Bryan Cranston, "Orange is the New Black" stars Lauren Prepon and Ruby Rose, Grammy winner Elton John, theoretical physicist Albert Einstein, "James Bond" actor Daniel Craig, actress Eva Mendes, singer Jon Bon Jovi, "Sex and the City" alum Sarah Jessica Parker, "Maroon 5" singer Adam Levine, porn star Ron Jeremy, NBA superstar Shaquille O'Neal, tattoo artist Kat Von D, reality star Rob Kardashian, actor Bruce Willis, R&B singer K Michelle, "Wild" actress Reese Witherspoon, "Tik Tok" singer Kesha and "American Horror Story: Hotel" star Lady Gaga.
Follow me on Twitter @mariamzzarella
© Copyright IBTimes 2023. All rights reserved.