Marijuana Legalization 2016: Libertarian Gary Johnson Explains Why He Supports Legal Pot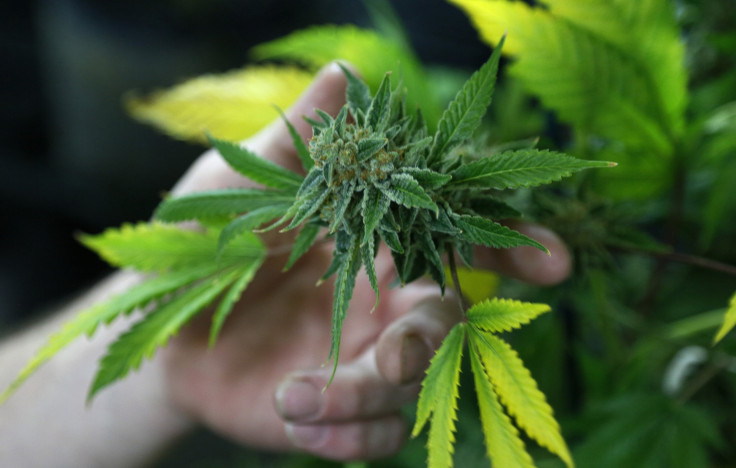 International Business Times sat down with former New Mexico Gov. Gary Johnson, the Libertarian Party's nominee for president, to hear about his stance on legalizing marijuana. Only four states and Washington, D.C. have legalized recreational marijuana.
See above for the video and below for Johnson's thoughts.
Johnson: I am the highest-ranking official in the United States to call for the legalization of marijuana. Now Bernie Sanders is in office, so I did this in office. Bernie Sanders has also come out in favor of marijuana — I'm glad that he's done that, but I've been there since 1999, Bernie recently. Again, [I'm] very grateful for Bernie and him adding his voice to this, but, yes, we should legalize marijuana.
A couple of things about legalizing marijuana. Marijuana products, from a medicinal standpoint, directly compete with legal prescription drugs that kill 100,000 people a year. There has not been one documented death due to marijuana. So [it's] a whole lot safer and arguably as effective. On the recreational side, I have always maintained that legalizing marijuana will lead to less overall substance abuse because people will find marijuana as such a safer alternative than everything else that's out there — starting with alcohol. The campaign to legalize marijuana in Colorado was a campaign based on: Marijuana is safer than alcohol.
IBT: So I want to ask — and this is kind of a tough question — I was reading online about: What are the pros and cons of legalizing marijuana? One of the things that a lot of advocates push for is reducing the racial gap in drug arrests. But in Colorado and Washington, where they legalized marijuana, that gap hasn't really changed at all. Is that a concern for you?
Johnson: Oh, yes, that is. I'm surprised by that statistic.
Oh, our drug laws. Tens of millions of Americans, but for drug laws, who are now convicted felons, would otherwise be taxpaying, law-abiding citizens. And we have the highest incarceration rate in the world, and at the heart of that is the drug war. We need to be looking at pardoning those convicted felons that have served out their sentences, and we need to look to be pardoning those that are in prison for victimless, nonviolent crime. And back to the disparity in drug laws: If you are of color, there is a four times more likelihood that you will go to jail than if you are white, and that has been — I'm going to take your word for it — continues to be the case.
Editor's note: Read more about Gary Johnson and his pitch to young voters, what he thinks about comparisons to Sanders and his experiences climbing the Seven Summits.
© Copyright IBTimes 2023. All rights reserved.