Marijuana Legalization 2016: Massachusetts Medical Weed Program Earns A Mere $320,610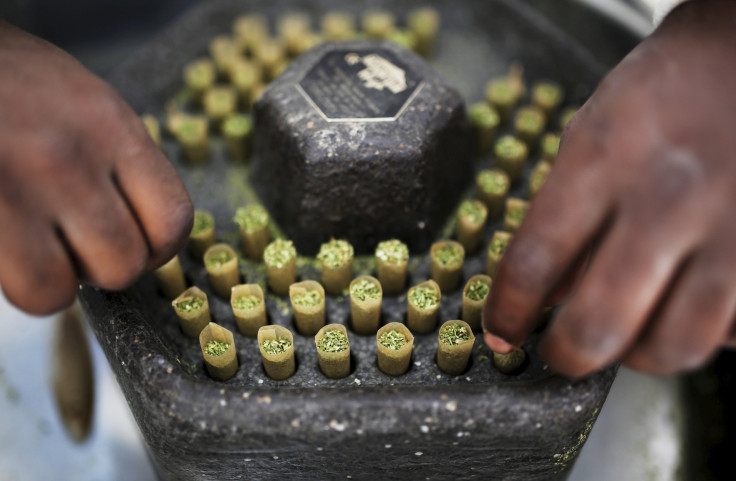 The still-nascent medical marijuana program in Massachusetts will end fiscal year 2016 with a small profit after almost experiencing a budget deficit last year, MassLive reported Tuesday.
A new report from the state's Department of Health found the program will bring in a total $3.3 million in revenue during fiscal year 2016 while spending $2.98 million, which will leave it with a balance of $320,610. The program also opened a new support center and more dispensaries after it was projected to run a $1.17 million deficit in fiscal year 2015.
To avoid that situation, state officials had to move funds from the Bureau of Health Care Safety and Quality, MassLive reported. Monica Bharel, the commissioner of the Department of Public Health, which oversees the medical marijuana program, told MassLive that the deficit was related to information technology and startup costs.
"That was a one-time issue," Bharel said. "I'm really proud of the progress we've made in the last year," she added.
Marijuana Legality by State | InsideGov
Voters in Massachusetts approved medical marijuana in 2012, but progress on the program has been slow, which has caused frustration among activists. The law approved by voters requires the medical marijuana program to stay revenue-neutral, and the recent report said the program is "meeting its regulatory mandates" in registering nonprofits to dispense marijuana and registering doctors, patients, personal caregivers and dispensary employees. The first registered medical marijuana dispensary in the state did not open until June 2015. Since then, a few others have opened with a total of six dispensaries in the state.
"Twelve other RMDs with provisional certificates of registration are in the inspections phase at various stages of build- out," the recent Health Department report said. "Over 98 percent of the state's population will be within 25 miles of an RMD based upon actual and proposed locations."
The program now has 24,196 active patients and 149 certifying physicians, and a new support center for registration applications opened in the last year.
Massachusetts is just one of a growing number of states around the country that is still figuring out how to handle its growing medical marijuana industry. The 2016 election could also see a ballot question legalizing marijuana for recreational use in the state.
A report earlier this year found that if the ballot measure passes this fall, cannabis could become a $1.1 billion industry in the state by 2020. Massachusetts state senators traveled to Colorado in January to learn about that state's legal marijuana program, WBUR reported. If Massachusetts legalizes recreational pot, it would join four states and Washington, D.C. in allowing marijuana outside of medicinal purposes.
© Copyright IBTimes 2023. All rights reserved.