Marijuana Legalization 2016: Where Do Donald Trump And Other Republicans Stand On Cannabis Use?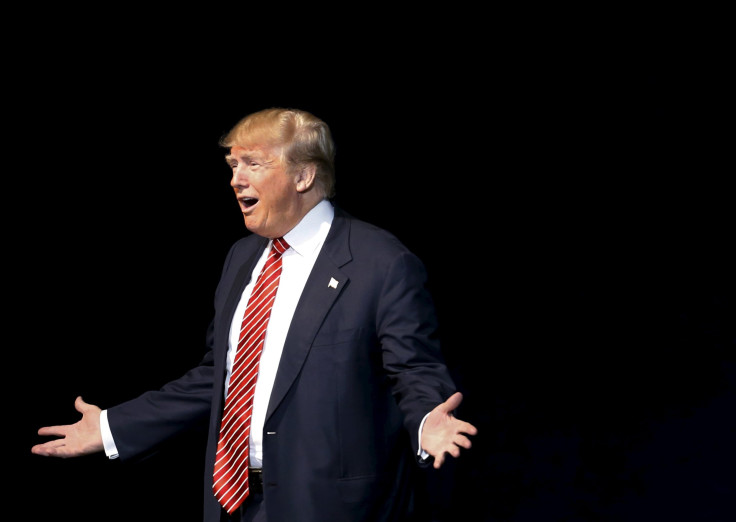 With the Republican U.S. presidential candidates getting ready to take the stage at yet another debate Saturday evening, they should be preparing to discuss an issue of high importance: marijuana legalization. Billionaire businessman Donald Trump, the front-runner in the GOP opinion polls, addressed the matter when he appeared on the Fox News Channel show "The O'Reilly Factor" Wednesday.
Trump was asked whether he was concerned about people buying cannabis in Colorado, where marijuana is legal, and then reselling it outside the state, where it may or may not be legal. He replied that this situation presented a problem, but he also discussed the drug's benefits when employed for medicinal purposes.
"I would really want to think about that one," Trump said, according to a transcript of the program. "Because in some ways I think it's good and in other ways it's bad. I do want to see what the medical effects are. I have to see what the medical effects are, and, by the way, medical marijuana, medical? I'm in favor of it a hundred percent. But what you are talking about, perhaps not. It's causing a lot of problems out there."
Marijuana Support Over Time | InsideGov
Trump, who advocated the legalization of drugs in the early 1990s, has since changed his stance, saying he now favors marijuana use for medical purposes, as opposed to full legalization, and that individual states should make the decisions for themselves.
In line with Trump, U.S. Sen. Ted Cruz of Texas, who polls indicate is in second place in the race for the GOP nomination, has said he does not favor legalizing marijuana but does favor states making their own decisions. U.S. Sen. Marco Rubio of Florida, who polls suggest is in third place in the race for the party's nomination, has said in the past he does not favor legalizing marijuana but is open to its use for medicinal purposes as long as proper Food and Drug Administration protocols are followed.
Former Florida Gov. Jeb Bush has discussed his own experience smoking marijuana, but has said he does not favor legalization. Like most of the Republican presidential candidates, he sees it as an issue to be decided state by state. The sole doctor among the party's candidates, retired neurosurgeon Ben Carson, opposes marijuana for recreational use but told voters in Iowa he supports its use for specific medicinal cases, the Des Moines Register reported.
Ohio Gov. John Kasich, who placed second in the New Hampshire primary election, has said in the past he opposes all marijuana use, but he softened his tone on the campaign trail in the Granite State. "Medical marijuana, I think we can look at it," Kasich said, according to the Columbus-Dispatch.
The debate Saturday night will be held in South Carolina, a state that does not have legalized cannabis even for medicinal purposes. However, legislators in the Palmetto State could discuss a medical marijuana bill later this year.
© Copyright IBTimes 2023. All rights reserved.