Marijuana Legalization Alabama 2015: Senate To Consider First Medical Marijuana Bill After Committee Approval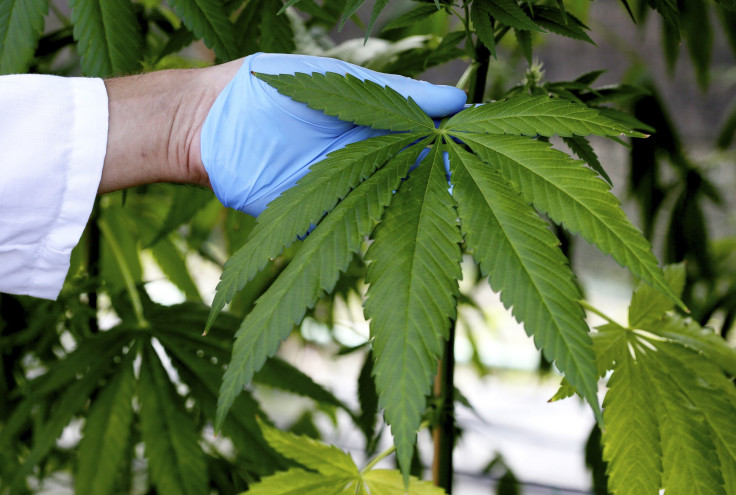 Lawmakers in Alabama are moving forward with a bill that would legalize medical marijuana, and some believe it has a better chance of passing now than ever before. Senate Bill 326 -- the Medical Marijuana Patient Safe Access Act -- squeaked through a Senate committee on Wednesday with a 4-3 vote and will now go before the Senate for consideration. It is the first time Alabama senators will consider such a bill, according to AL.com.
The legislation, sponsored by Democratic state Sen. Bobby Singleton, would cover a long list of medical conditions, unlike some other states' medical marijuana laws that cover only a limited number of ailments. "All we're trying to do is give these people who have ailments, who suffer from chronic pain, the opportunity to have a treatment that is natural, that is not synthetic," Singleton told the Associated Press. "This is not about a smoke-fest. … I'm not trying to be the next Colorado." The bill was drafted by Alabama Safe Access Project, a nonprofit group that promotes legalizing cannabis for medical patients.
Alabama is considered among the most conservative states in the U.S., a label it shares with nearby Mississippi and Louisiana. Of the Southern states, only Georgia and Alabama have some form of legalized medical marijuana. Last year, Alabama Gov. Robert Bentley signed a law allowing seizure patients to possess and use low-THC marijuana extracts for treatment of their disorders. Georgia passed legislation this week allowing the same.
While support for marijuana legalization across the U.S. now hovers around 51 percent, in the South, that figure drops to about 47 percent, according to the latest Gallup polling. Conservatives surveyed were 42 percent less likely than liberals to support legal pot.
Some Alabama lawmakers said the Senate bill didn't stand a chance. Republican state Sen. Phil Williams said he would try to block the bill on the Senate floor.
But advocates of pot legalization in Alabama are hopeful. "The more and more states that have passed it, the more people are seeing that the sky doesn't fall to the ground if you pass medical marijuana laws," Ron Crumpton of the Alabama Safe Access Project told AL.com. Twenty-three states have legalized marijuana for medical purposes. "It is something that thousands of people in Alabama, if not hundreds of thousands, can benefit from," said Crumpton.
© Copyright IBTimes 2023. All rights reserved.