Marijuana Use Jumps In Colorado, Making It Second Highest Across US: Study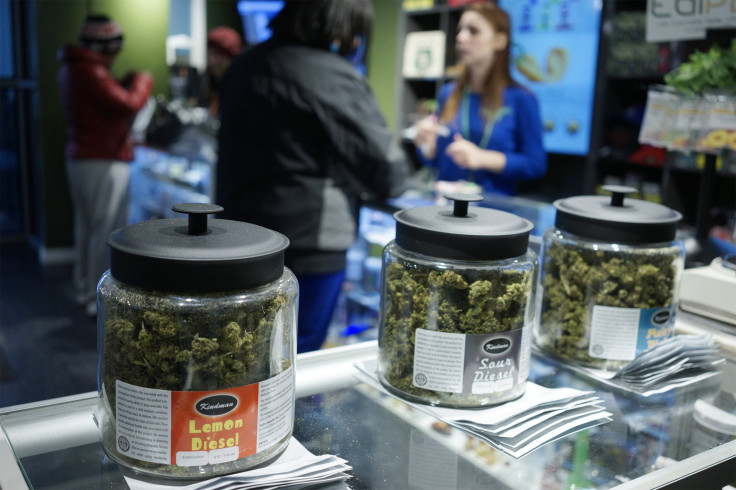 The percentage of regular marijuana users in Colorado jumped to the second-highest level in the United States as the state began legalizing the drug use in 2012, a new federal data revealed Friday. At least one in eight people over the age of 12 used marijuana in the month before they were surveyed, The Denver Post reported, citing the National Survey on Drug Use and Health.
The results of the study, which was conducted in 2012 and 2013, show an average estimate of the two years.
In the 2011-12 survey, the study showed that 10.4 percent of Colorado residents aged over 12 years used marijuana in the previous month. That figure increased to 12.7 percent in 2012-2013 with about 530,000 people in Colorado using marijuana at least once a month, The Associated Press reported, citing the results of the survey.
Across the U.S., the study found that nearly 7.4 percent people above 12 years of age use marijuana monthly -- an increase of 4 percent. In the state-specific survey, Rhode Island topped the list recording the highest usage of the drug.
"This is not surprising given what's going on, on the medical side," said Mark Kleiman, a professor at University of California, Los Angeles, who studies marijuana policies, according to The Denver Post, referring to the rise in medical marijuana patients in Colorado over the same period. "I don't think this tells us about the long-term impacts of legalization."
The survey is one of the first to estimate quantities of marijuana being used in Colorado since its legalization in late 2012 for people over 21 years. According to a study earlier this year by the Marijuana Enforcement Division, 22 percent of the total marijuana users in the state use the drug daily, consuming about 67 percent of the marijuana used. "The fraction of people who are monthly users who are in fact daily users has gone way, way up," Kleiman said, according to The Denver Post.
© Copyright IBTimes 2023. All rights reserved.