Marilyn Monroe: Fifty Years Later, Still The Greatest Star On The Planet
OPINION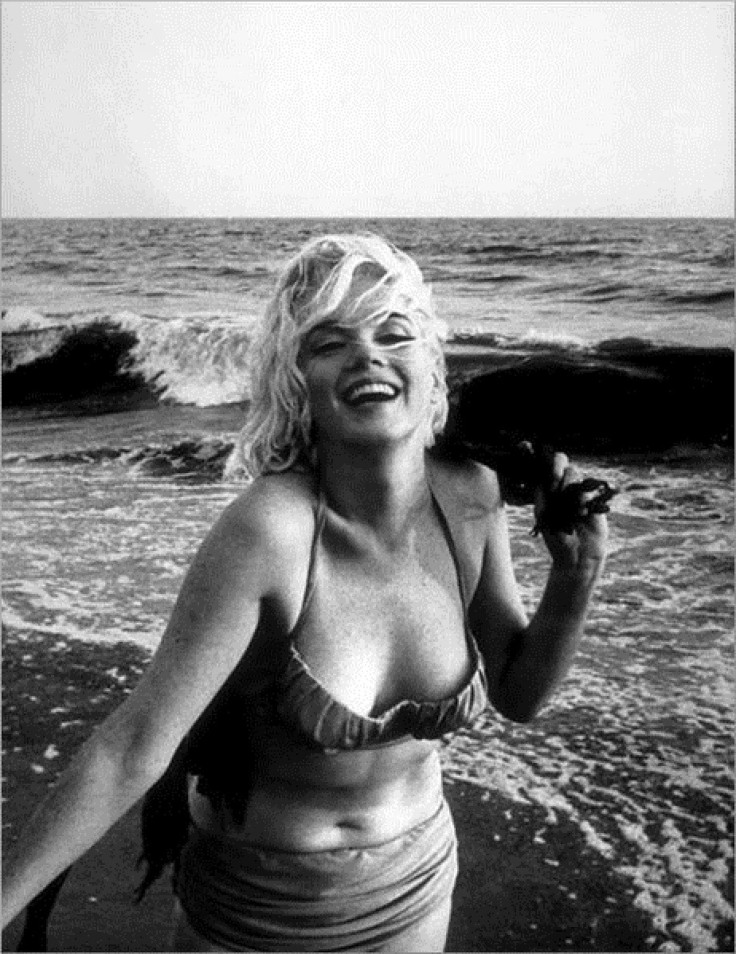 Fifty years after her tragic death, Marilyn Monroe remains the quintessential American sex symbol.
Beautiful, blonde, voluptuous, fragile, lonely, insecure, talented, unappreciated, she represents the zenith of both the glamour and sleaze of pop culture/Hollywood fame and notoriety. No subsequent starlet has replaced her on the Olympus of immortal
screen beauties.
Indeed, Marilyn is as great a legend as this country as ever produced – she shares eternal life with such luminaries as Frank Sinatra, Elvis Presley, John Wayne and Louis Armstrong.
However, any reflection of her life evokes only sorrow and melancholia – she died in the prime of her life (at age 36), guaranteeing her everlasting fame. Unlike her French contemporary, Brigitte Bardot, she never grew old and ugly. She is forever beautiful, desireable and beloved.
Marilyn Monroe's life and career arc coincided with an era when the U.S. became the world's dominant superpower – a period when Hollywood stars rose to such high prominence as to challenge royalty and politicians, not to mention surpassing the influence of more 'serious' writers, artists and musicians.
As such, at the very center of the Hollywood dream machine, Marilyn was linked (sometimes erroneously) to almost every star in the galaxy of the western world (Sinatra, John and Bobby Kennedy, Arthur Miller, Dean Martin, Marlon Brando, Howard Hughes, Joe DiMaggio, even Albert Einstein.)
Marilyn died a 'rock star death' before such a thing became a cliché. Indeed, her demise itself was a mystery – the official account insisted she committed suicide through an overdose of barbiturates; but others (including her bereaved ex-husband DiMaggio) firmly believed she was murdered by order of the Kennedys; while other theories blamed her passing on the Mafia or FBI or CIA.
Marilyn's detractors (and, yes, they are legion) derided her as an over-rated untalented "dumb blonde" who "slept her way to the top,"
I have no doubt that she used Hollywood's notorious "casting couch" to advance her career (just like hundreds of other ambitious starlets), but Marilyn was actually a fine actress.
Early in her career, when she had no control over what roles she acquired, she was indeed pigeonholed as a "dumb blonde" in films like
"Gentlemen Prefer Blondes," "How to Marry a Millionaire," and "The Seven Year Itch."
Watch those films now and you will be massively entertained – it takes as very smart, shrewd and talented woman to pull off such a role convincingly, without realizing she is just "acting."
Marilyn could easily have coasted on such light fare for many years, while earning an enormous income. But there was more substance to her than critics would allow.
At the top of her fame, she fled Hollywood for the gritty streets of New York to enroll in the rigorous and prestigious Actors Studio to hone her craft.
Her subsequent performances in such excellent films as "Bus Stop," "The Prince and the Showgirl" and the classic "Some Like It Hot" were the equal of more celebrated 'serious' actresses like Katharine Hepburn and Bette Davis.
Indeed, no less an authority than famed acting teacher Lee Strasberg (as well as director Billy Wilder) praised her superb acting skills.
However, her story did not have a happy ending – she simply could not overcome her demons. Marilyn was a deeply troubled woman – from her unhappy childhood scarred by an absent father, a mentally unstable mother, journeys through various foster homes, a series of rapes and sexual assaults by various men and 'guardians,' an unsatisfying early marriage, uncounted miscarriages and abortions – all of which led to a lifetime of substance abuse, alcoholism and psychiatric treatments.
Virtually all of her relationships with men were doomed to fail – characterized by a wearyingly unform patter of violence and heartbreak. She was – just like John Lennon, James Dean and Elvis Presley – doomed to die before her time.
One cannot imagine Marilyn as a middle-aged woman, much less lasting into old age. Were she alive now, she would 85 years old – that creates an incomprehensible image in one's mind.
Luckily for us, Marilyn's film career lasted long enough to entertain fans forever. She was like a comet, shining brightly in the heavens, but destined to fall and disappear out of sight, leaving indelible images and memories in its wake.
© Copyright IBTimes 2023. All rights reserved.