Marilyn Monroe's Death 50 Years Later: Walking In Her Footsteps From Hollywood To New York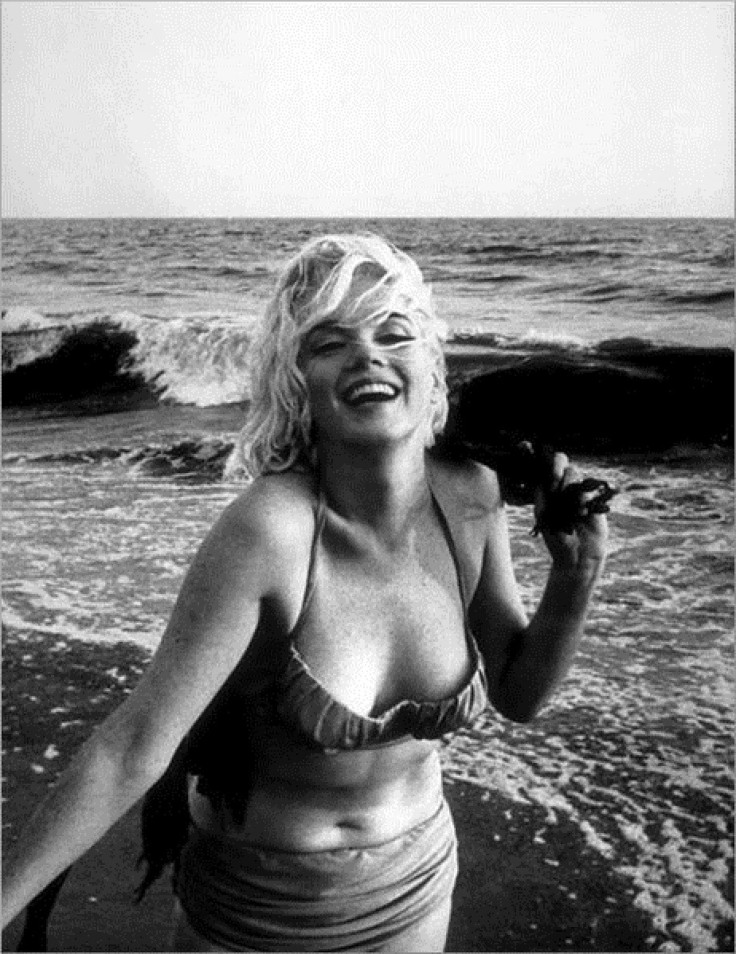 It has been 50 years since the death of Marilyn Monroe, but her legacy couldn't be more alive.
She's a constant presence in magazines, gracing the cover of one, "Vanity Fair," three times in the past four years. The platinum blonde has also come alive in the form of Michelle Williams in "My Week With Marilyn" and Megan Hilty, Katharine McPhee and Uma Thurman in NBC's "Smash." Moreover, a plethora of new books, both fiction and nonfiction, brood over her legacy, analyzing everything from her troubled childhood to her final mysterious days.
Indeed, no other star in living memory carries such an enigma: We all know her, yet we are all confounded by her in every way.
Born Norma Jean Baker, the daughter of a poor woman with a mental illness, she spent much of her life in foster homes and orphanages. She married her first husband, James Dougherty, at 16 to escape, left him for a career in Hollywood by 1948 and became a Playboy centerfold and international superstar by 1953. She went on to make 29 movies, marry and divorce baseball star Joe DiMaggio and playwright Arthur Miller and die a mysterious death at age 36 -- all turning her into the world's greatest superstar.
"I never knew Marilyn Monroe," her first husband, Dougherty, famously said after hearing of her passing. "I knew Norma Jean. They were two different people."
Fifty years after her untimely death on Aug. 5, 1962, people are still trying to figure out just who the bleach blonde bombshell was, beyond her fragile disguise. And for those looking to commune with the fallen star, there are several sites from Los Angeles to New York that offer a pinhole view into the life and death of the American icon.
Los Angeles
Hollygrove
Norma Jean Baker spent 21 months at the Lost Angeles Orphans Home Society (815 North El Centro Ave., Los Angeles) from 1935 to 1936 after her mother, Gladys Pearl Baker, suffered a nervous breakdown. Her room in the building -- which still stands in Hollywood but is now called Hollygrove -- faced the water tower of RKO Studios (now the Paramount lot) where she would eventually become a star.
Hollywood Boulevard
Visitors to Hollywood Boulevard flock to Monroe's Walk of Fame star as well as her imprints in front of Grauman's Chinese Theatre (6925 Hollywood Blvd, Hollywood) where coins collected from the fountain are donated to Hollygrove.
Los Angeles Hotels
Monroe lived at or frequented numerous Los Angeles hotels, including Hollywood Roosevelt Hotel (7028 Hollywood Blvd., Hollywood) where she shot her first ad (for toothpaste) on the pool's diving board, the Charlie Hotel (819 North Sweetzer Ave., West Hollywood) where she lived in the 1940s, the Avalon Hotel (formerly Beverly Carlton Hotel -- 9400 Olympic Blvd., Beverly Hills) where she lived intermittently starting in 1948, and the Beverly Hills Hotel (9641 West Sunset Blvd., Beverly Hills) where she lived in 1952 and then off and on through 1960 while filming.
Los Angeles Restaurants
For all her glamour, Monroe's taste in food was decidedly down-market. Case in point: The diner Formosa Café (7156 Santa Monica Blvd., West Hollywood) where Monroe was a regular during the filming of "Some Like It Hot," the Rainbow Bar and Grill (formerly Villa Nova -- 9015 Sunset Blvd., West Hollywood) where she ate spaghetti with Joe DiMaggio on their first blind date, and Barney's Beanery (8447 Santa Monica Blvd., West Hollywood) where Monroe always ordered chili.
12305 5th Helena Drive
Marilyn's last home is by no means a tourist attraction, but that hasn't stopped curious fans from attempting to take a peek inside. The 23,200-square-foot lot, which she owned for just six months, sold in 2010 for $3.85 million. A large wall blocks any actual view of the house, but you can check out the official listing from 2010 here.
Westwood Memorial Cemetery
Was it the mob? The CIA? Did the government cover it up? Did she really overdose? However Monroe died, her body was laid to rest in a bronze casket interred in wall crypt 24 at the Corridor of Memories in the northeast corner of Westwood Memorial Cemetery (1218 Glendon Ave., Westwood). The crypt simply reads: "Marilyn Monroe 1926-1962."
San Diego
Hotel del Coronado
Billy Wilder shot much of "Some Like It Hot," one of the most popular and critically acclaimed comedies of all time, on location at the Hotel del Coronado (1500 Orange Ave., Coronado). The Victorian hotel had been a star-studded spot since it opened in 1888, but the sight of Monroe cavorting on its beach sealed its reputation as a destination for Hollywood elite.
Nevada
Misfits Flat
About 30 minutes northeast of Carson City, Nev., is Misfits Flat, named after "The Misfits," the troubled 1961 film shot on location there. The John Huston movie paired Monroe with Clark Gable, and it was to be each actor's last film. Gable died before the film's premiere, and Monroe broke up with her husband of the time, Miller, who wrote the screenplay. She then suffered from illness and depression before her untimely death a year and a half later.
New York City
The Famous Subway Grate
The most enduring image of Monroe is that of the white dress and the New York City subway grate. Shot as a promo for the 1955 hit "The Seven Year Itch," Monroe's billowing dress has been replicated ad infinitum throughout the past six decades. Though the actual scene in the movie took place in a Hollywood studio, the promo pictures shot outside 590 Lexington Ave. in front of 5,000 onlookers are the ones etched into our collective memories. The pictures angered Joe DiMaggio so much that he soon left Monroe.
Sutton Place
Monroe's old stomping grounds near the East River (first 2 Sutton Place, then 13th floor of 444 E 57th St.) was her East Coast base with Arthur Miller during the late 1950s. She loved going to the small park at East 58th Street overlooking the Queensboro Bridge -- the same spot made famous in Woody Allen's 1979 ode to the city, "Manhattan."
The Actors Studio
The Actors Studio (432 W 44th St.) was where Monroe met Lee Strasberg (who would give her eulogy) and his wife, Paula (who would serve as her on-set acting coach and confidant). Marilyn sought their help to replace her image as a "dumb blonde" with one of a "serious actress." It was during this time in New York (around 1955) that she rubbed shoulders with intellectuals like Truman Capote and Carl Sandberg.
Madison Square Garden
Not long before her death, Monroe fled the set of "Something's Got to Give" (a film she would soon be fired from) to serenade then President John F. Kennedy at his birthday celebration at Madison Square Garden (4 Pennsylvania Plaza). It was to be Monroe's last major public appearance before her death that August, and it cemented her reputation as one of the most beguiling and transfixing icons of the 20th century.
© Copyright IBTimes 2023. All rights reserved.