Mariska Hargitay Net Worth In 2017: How Much Money Does Olivia Benson star Make On 'Law & Order: SVU'?
Season 18 of "Law & Order: SVU" wrapped Wednesday night, with Mariska Hargitay being one of the few cast members remaining on the series since it debuted in 1999. Hargitay, the daughter of Jayne Mansfield, is one of the highest paid actresses on television. Find out how much money she makes playing New York City detective Olivia Benson on the small screen.
Hargitay, 53, earns $450,000 per episode on the hit series, according to Celebrity Net Worth. That bring her total net worth to an estimated $45 million. The star has appeared in every season of "SVU," except when she took a brief break during Season 6 to give birth to one of her children.
She has three kids with husband Peter Hermann: Amaya, Andrew and August.
READ: 'Law & Order: SVU' Star Mariska Hargitay Leaving After Season 18?
While some actors would grow tired of appearing on the same show for nearly two decades, Hargitay called it her "calling." The show focuses on sexual assault, child abuse and domestic violence. She was unaware how prevalent they were in the U.S. before she started the show.
"Every day I get on my knees and thank God for this opportunity. It's not lost on me that God gave me this opportunity, this platform to speak about these issues. I really feel like it was a calling, it's not an accident I came on this show," Hargitay told E! News at The Joyful Heart Foundation gala. "I always wanted to be on service, but it's hard. You say, 'What do I do? How do I be of service?' and this was an opportunity."
She started The Joyful Heart Foundation from what she learned through playing Benson. "The Joyful Heart Foundation is about the possibility, it's about joy, it's about reclaiming your life," she said.
NBC renewed "SVU" for Season 19, making it the longest-running drama that is currently on television. "It's been a gift from God," Hargitay said about the series getting picked up again. "I think it's supposed to be that way. I think the show has turned into something else. I think the show provides hope and joy and justice and fairness and a new way to see these issues."
Hargitay, who is also an executive producer on "SVU," promoted the finale. "I've got to tell you, it's so good," she said.
"It's compelling, it's absolutely frightening," Hargitay added. "It's a rough episode and I am so incredibly proud of it."
READ: Why Did 'Law & Order: SVU' Season 18 Star Mariska Hargitay Freak Out On The Set Of NBC Series?
She promoted her foundation on Twitter after the episode aired. "For those who felt personally affected by some of tonight's content, know that you are never alone," she tweeted. She directed followers to the page that has emergency hotlines.
Peter Scanavino, who plays Detective Carisi on the drama, said it's "gruesome."
Scanavino said viewers should give the finale their full attention. "There's a lot of frustration involved in terms of trying to do what's right…It's two hours, just settle in and say, 'That's going to be the night,' and just watch," he told E! News.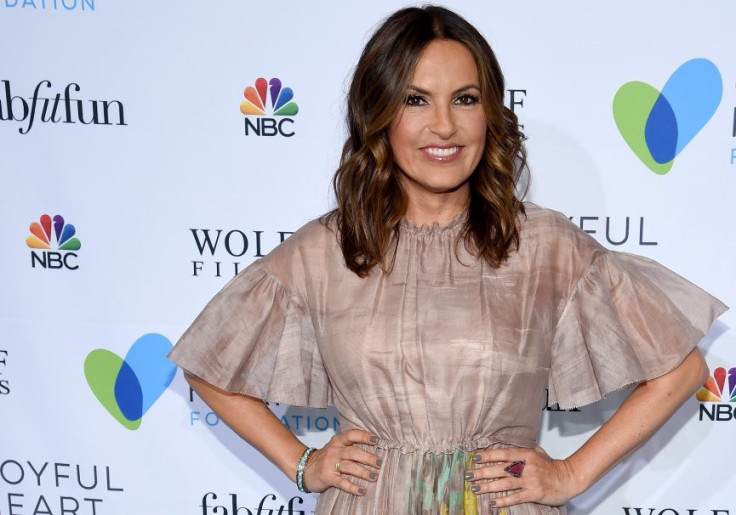 Follow me on Twitter @mariamzzarella
© Copyright IBTimes 2023. All rights reserved.