Why Did 'Law & Order: SVU' Season 18 Star Mariska Hargitay Freak Out On The Set Of NBC Series?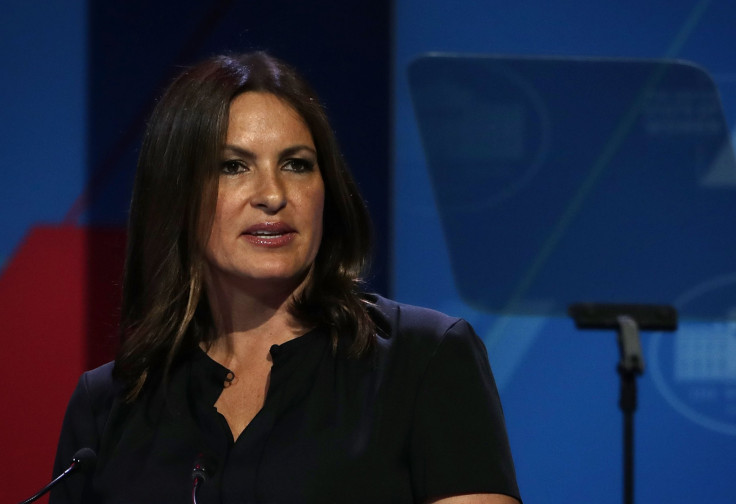 "Law & Order: SVU" Season 18 star Mariska Hargitay has been starring in the NBC series for almost two decades now, so it's not surprising that she wants to spice things up every now and then.
Last week, Hargitay surprised onlookers when she seemingly had a meltdown in the middle of the New York City set of "Law & Order: SVU," Page Six reported. A witness told the publication that the actress, who plays Olivia Benson in the series, lost her temper and started yelling at a cameraman when he made a mistake.
"They were shooting on Ninth Avenue, and she was yelling, 'Did you get that?' to a crew member. The guy responded, 'No,' and she went apes--t. She was saying, 'When I do these, you have to make sure you get this.' She was in a full NYPD police vest and was running down the street out of nowhere yelling at this guy," the source told Page Six.
A "Law & Order: SVU" insider later revealed this wasn't the first time Hargitay lost it and yelled at the crew while filming, but not because she has an attitude problem. It turns out Hargitay's meltdowns have been a running joke between her and the crew for a while now. "It's her on-set shtick," explained the source. "This is her joking around with the camera guys. They've been working together for 18 years."
Meanwhile, the "Law & Order: SVU" Season 18 premiere is just around the corner, and the next season will open with another episode based on a real-life case.
"E.T." star Henry Thomas will play a man who is wrongfully charged with sexual assault and imprisoned but is later exonerated after the DNA that sealed his conviction was retested, according to E! News. Kelli Williams' Melanie names Thomas' character as her rapist in the first trial, while Ice T's Fin is the officer who originally brings him in and then begins investigating him again 16 years later when the convict's name comes up in a murder case.
The case to be featured in the episode is that of Steven Avery, who was also the subject of Netflix's "Making a Murderer," E! News noted. Avery spent years in prison due to rape charges before he was exonerated. However, he found himself back in handcuffs soon after he was freed, this time for the murder of Teresa Halbach.
Catch Hargitay when "Law & Order: SVU" Season 18 premieres on Wednesday, Sept. 21 at 9 p.m. EDT on NBC.
© Copyright IBTimes 2023. All rights reserved.