Marketing To Teens and Millennials: How To Turn Social Consumers Into Change Makers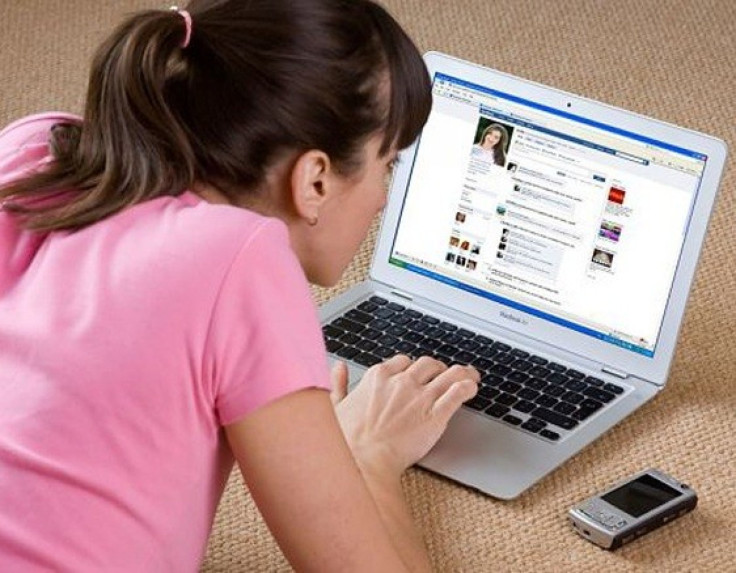 Let's face it: Traditional marketing and advertising is yesterday's news. Billboards and big signs are still effective, but they're far more costly and much less effective than when a friend of your target audience does your advertising for you. That's the beauty of social media: With the right message shaped the right way, companies can easily turn consumers into change makers for their business.
Social networks are gateways to finding out what's popular, what's trending, and what people care about. If companies can figure out how to target younger audiences, from millennials to college students to young adults, companies can see drastic changes in their fortunes.
Look at the most popular media in the last 10 years: Harry Potter, Glee, Facebook, Tumblr, The Hunger Games... they're all driven by and for young people and their peers.
Kids are taking on the teaching role when it comes to technology, said Adora Svitak, a 14-year-old author, speaker, activist, and child prodigy who spoke at Mashable Connect 2012. It used to be the other way around ... Even [President] Obama takes cues from his kids, of what viral videos to watch.
Tamara Vostok, Barnes & Noble's social media manager, explained at Mashable Connect that capturing the attention of college students requires a multi-faceted marketing campaign and a multi-targeted approach.
They're trendsetters, early adopters, and they're building their brand loyalty and affinities now. But capturing their loyalty can be a challenge, Vostok said. To build this type of marketing strategy, you need to understand their wants, needs and behaviors.
Vostok revealed some interesting poll data, care of the Next-Gen Research Panel, which said that 72 percent of college students spend their time on Facebook, which is followed by Twitter, Tumblr, and finally Pinterest. However, what's most interesting is that while 65 percent of people engage with brands, about one-third of all college students don't go looking for brands. Another one-third of all college students ignore brands completely.
So how can companies rise above these odds to reach their young audience? Vostok says brands can resonate with college students with a three-pronged approach:
Brand loyalty. To attract new audiences and get old ones to share, brands need to develop an authentic, real, and humanized voice. College students may be young, but they are educated, and they can see straight through phony posts.
Exclusives: Offer coupons, discounts and VIP packages to fans and followers. But exclusives need to be exclusives: they can't be found on your website, or anywhere else for that matter.
Contests and sweepstakes: Everyone wants a chance to win prizes, or at least show off. This is especially true for the younger generations, who desperately look for any opportunity to showcase their talents, skills and abilities. Contests and sweepstakes not only bring attention to your brand, but they make users feel good about themselves.
This three-pronged approach helps engender loyalty by empowering college students with gifts, interesting links, and an honest voice. But more interesting to note, college students, and even teenagers and millennials, are more likely to engage in brands and products that support a charitable cause.
When young people see a company doing good things, they want to contribute, but they also want to join the company, Svitak said, citing Dove's True Beauty campaign in 2004 and Aldo Shoes' AIDS Awareness campaign launched in 2011.
According to The Next-Gen Research Panel, 70 percent of college students are more inclined to buy products that support a cause, while 63 percent of people are willing to spend more for those products.
College students want to make changes within their communities, Vostok said.
Svitak introduced some even more interesting statistics: 80 percent of people, aged 8 to 24, will buy a product or service if they believe they're engaged in a cause that's relevant to them. Also. 79 percent of respondents 8 to 24 said they'd recommend a company if they believe it is sincerely and deeply engaged in a cause.
There is a greater civic awareness of this generation, Svitak said. Young people want to see and know more about the companies that we buy from.
Svitak pointed out the effectiveness of KONY 2012, which became the fastest-growing viral video of all-time since being uploaded to YouTube in March. She said that without any youth involvement, the viral success of that video would not have been possible.
You can accomplish what you want with substance, not just style, Svitak said. The stuff you buy shouldn't be too far from the causes you champion. ... What if every time we consumed, we didn't just help a company, but we were making a positive difference in the world?
In part, that is exactly what social is doing. It's driving people together behind causes and ideas, and for either better or worse, social is becoming the most effective way to reach audiences, especially on a limited budget. But if you have a quality product and a story to tell, there's no better platform.
FOR FREE to continue reading
✔️ Unlock the full content of International Business Times UK for free
offer available for a limited time only
✔️ Easily manage your Newsletters subscriptions and save your favourite articles
✔️ No payment method required
Already have an account?
Log in
© Copyright IBTimes 2023. All rights reserved.