Marni's Exclusive T-Shirts for H&M to Assist Japanese Red Cross (PHOTOS)
As part of Italian fashion label Marni's collaboration with retail brand H&M, approximately 25 percent of the funds raised from sales of an exclusive unisex T-shirt will be used to assist the Red Cross in Japan.
The organization, which has been working to provide relief in the earthquake-affected region, will receive the donation after the collection is made available worldwide from March 8.
The design features a childlike hand-drawn image, full of charm and optimism and has been priced at £19.99.
Apart from this, the highly-anticipated spring designer collaboration of H&M and Marni will feature both clothing and accessories, with the designer brand's signature print, cuts and silhouettes.
I wanted to create a true Marni wardrobe by revisiting all our favorite pieces in signature fabrics and prints. As always, I love juxtaposing prints and colours, mixing modern tribal with Bauhaus graphic adding sporty utilitarian elements, said Consuelo Castiglioni, the founder and Creative Director of Marni.
For women, the collection involves vivid shades and bold prints while the colours and fabrics are softer for the men's range.
The Marni collection is the latest designer collaboration for H&M, which has previously collaborated with brands such as Karl Lagerfeld, Stella McCartney, Comme des Garçons, Jimmy Choo, Lanvin, and most recently Versace.
Take a look at the exclusive unisex Marni T-shirt for H&M below: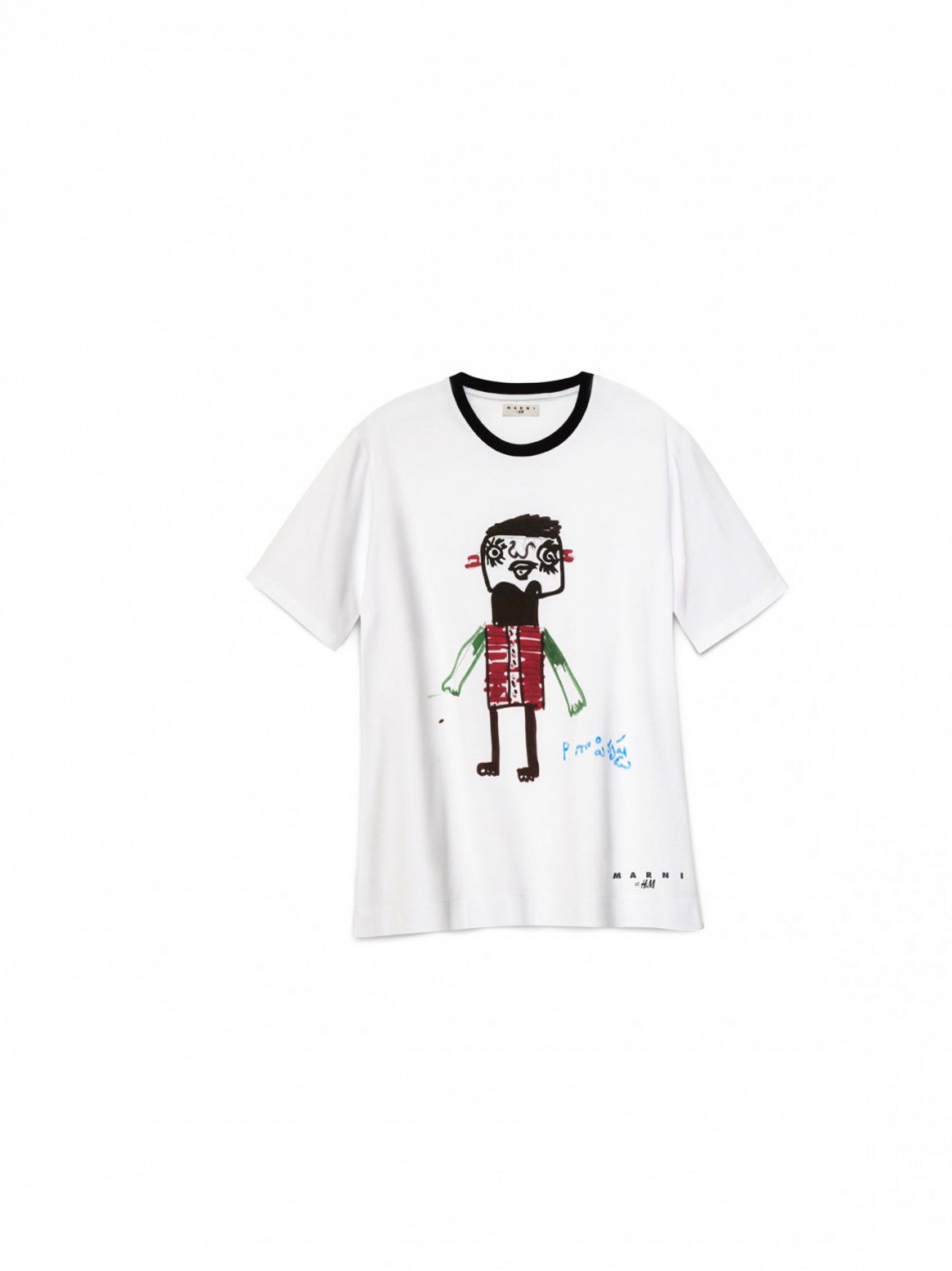 © Copyright IBTimes 2023. All rights reserved.