Maroon 5's China Concerts Cancelled After Jesse Carmichael's Dalai Lama Tweet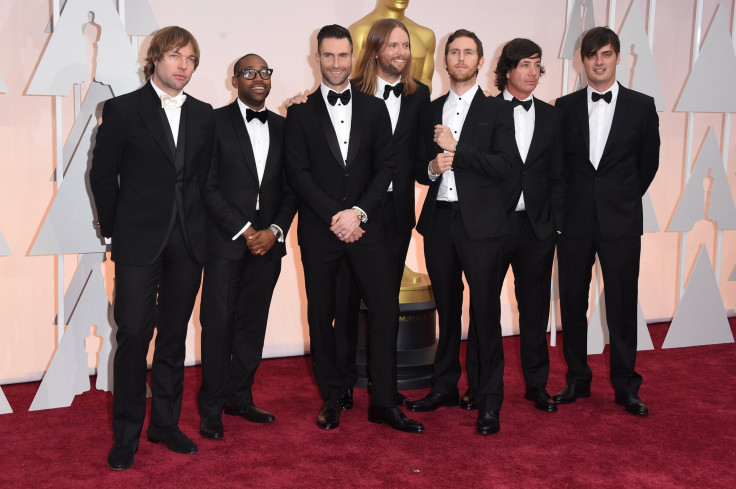 Maroon 5, a popular American pop-rock band, has cancelled its upcoming concert in China without giving a reason. However, according to reports, keyboardist Jesse Carmichael's tweet wishing the Dalai Lama on his birthday likely resulted in the cancellation of concerts scheduled in Beijing and Shanghai in September as part of an Asia tour.
Carmichael, who is also a rhythm guitarist in the band, tweeted on July 4 saying, "Happy Birthday America (and The Dalai Lama too) sang happy birthday to his holiness today." The tweet has since been deleted, but, a cached version is still available online. The 36-year-old musician was also present at the exiled Tibetan spiritual leader's 80th birthday celebration in Los Angeles on July 4, CNN reported.
"We hear musings about Maroon 5 being prevented from performing by our political friends up above," the Beijing edition of Time Out reported this week. The magazine further stated that meeting the Dalai Lama "is all an artist needs to get a big X on their visa application."
The Shanghai and Beijing stops were removed from Maroon 5's tour chart on its website. Chinese authorities have not yet made an official announcement about the tour. Meanwhile, the cancellation of the shows was met with mixed opinions on Chinese social media.
Some supported the decision and criticized the "One More Night" fame band for meeting the Dalai Lama. "They've nobody to blame but themselves. Anyone who supports Tibetan separatists deserves to be blacklisted. He has dragged his whole band down," one user of Weibo, China's version of Twitter, wrote, according to the Guardian.
"It is better they never set foot in China. Foreigners have no right to meddle our own internal affairs," another user reportedly wrote.
However, fans of the Los Angeles-based band expressed dismay over the turn of events. "I believe Jesse (Carmichael) did not mean any malice. I also understand the government's attitude. The fans are the ones who suffer," one Weibo user wrote, according to Agence France-Presse.
Another asked: "Does attending a friend's birthday party equal agreeing with his political views?"
The Chinese government is sensitive about the issue of Tibet and the Dalai Lama, and live concerts potentially referring to them, especially after Icelandic singer Bjork chanted "Tibet" during her song "Declare Independence" at a 2008 show in Shanghai.
In 2009, English rock band Oasis reportedly cancelled its shows in China apparently because frontman Noel Gallagher performed at a Free Tibet concert in New York. Also, Chinese police interrogated Elton John after dedicating a 2012 concert in Beijing "to the spirit and talent of Ai Weiwei," the Chinese contemporary artist and rights activist.
© Copyright IBTimes 2023. All rights reserved.