'Married At First Sight' Alums Vanessa And David Dish On Their 'Second Chances'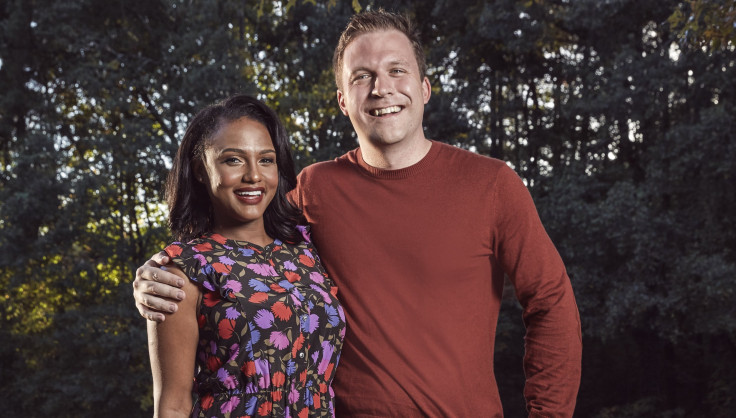 David Norton and Vanessa Nelson share a common experience that not many people take part in: they were both in blind, arranged marriages. The two participated in "Married at First Sight" Season 3, but they didn't actually find soulmates. Both divorced their respective partners, but now they're getting a second chance at finding love.
David and Vanessa aren't rushing back to the altar, but they revealed to International Business Times that they want to find their perfect match eventually. That's why the two are dating plenty of other singles in "Married at First Sight: Second Chances," a new Lifetime reality show.
Even though his first relatinship on reality TV didn't work out, David hopes the show leads to another marriage. "That's the only reason why I decided to go through this process," he revealed to IBT. "I am pushing all of my chips into the center of the table—it's all or nothing!"
READ: "MAFS" Season 5 stars reveal their biggest fears
However, Vanessa, 28, is just hoping to have a good time. "I didn't go into 'Second Chances' with any expectations. My main focus was staying open to genuine connections and having fun," she said.
Both are different after their first marriages, though. David's marriage to Ashley Doherty struggled from the beginning because she didn't really open up to him. The IT project manager realized that he isn't looking for a shy girl after all.
"I'm such an extrovert that I thought I wanted to be with someone who is a little bit more introverted than I am so we could balance each other out," David explained. "But after my experience with 'Married at First Sight,' I realized that I don't want someone to bring me down, I want someone who can keep up. Someone who is always up for anything, always up for a trip, a gathering and is open to explore and try new things."
While Vanessa didn't change what she wants in a partner after divorcing Tres Russell, she revealed that the show helped her work on some important skills. "I learned how to communicate better, compromise and be more open," the corporate events manager said. "The learning experience was the most valuable part of getting 'Married at First Sight.'"
Nothing could have really prepared them for this experience, though. "Married at First Sight: Second Chances" begins with both David and Vanessa meeting dozens of suitors on speed dates. "I didn't think there were so many men in Atlanta who were willing to look for love in such a public way," Vanessa admitted. "It takes a lot of confidence and boldness to do so. I loved getting the chance to meet so many different personalities."
After speed dating, they'll have parties with all of their suitors to get to know them more. Still, dividing their attention between so many people is difficult. "I wanted to get to know each and every guy but there was only so much time," Vanessa said. "I relied heavily on my gut feelings, the chemistry between us and first impressions to decide if I wanted to continue to date someone."
With so many vying for their attention, however, the chemistry needs to happen quickly. That means that suitors are doing everything they can to get noticed. "Early on it was that with some people there was no connection at all and they got very creative in how to get my attention," David, 31, teased. "That led to some very awkward moments that I didn't know how to handle. I wish I could tell you more, but you'll see what I mean when you tune in to the show."
See if David and Vanessa find true love when "Married at First Sight: Second Chances" premieres Thursday at 10:15 p.m. EDT on Lifetime.
© Copyright IBTimes 2022. All rights reserved.
FOLLOW MORE IBT NEWS ON THE BELOW CHANNELS