'Married At First Sight' Divorce: Tom And Lillian Reveal Breakup
They made it to the end of "Married at First Sight," but Tom Wilson and Lillian Vilchez aren't going to be together forever. They announced their divorce Thursday.
The couple married on April 2, 2016 during "Married at First Sight" Season 4. Experts paired Lillian and Tom together on the reality show, and it seemed like they really were a perfect match. After meeting at the altar and living as a married couple for several weeks, Tom and Lillian decided they would stay married. Even after the show, they kept fans updated with cute couple photos on social media. However, the two revealed that it wasn't perfect.
"After much thought and reflection, and after being married for over a year, we have decided to file for a divorce," the couple said in a statement to Us Weekly. "This was not an easy decision for either of us because we do love each other very much but sometimes God has other plans. This is the route we have decided to take, and all we request is that you respect our privacy in this delicate matter."
Tom and Lillian were sure to remind fans that this isn't an ugly breakup. They intend to stay friendly. "Divorce is never easy for anyone, especially not such a public one," the "MAFS" alums added in the statement. "However, we remain best of friends and will always be there for each other even if we are not married. We plan to continue to grow our relationship, just without a piece of paper binding us together. We appreciate all the love and support you have all shown us during our marriage and hope you continue to support us during this time."
READ: Where Are Divorced "Married At First Sight" Couples Now?
The two were not without their struggles. During their time on the show, the two discovered many differences when it came to Tom's free spirit and Lillian's preference for structure and rules. The two fought on the show about Lillian's devotion to her job as a real estate agent, and Tom, who lived on a bus when they met, often had a differing perspective. The two did not reveal a reason for their divorce.
Tom knew of that most of the couples on "MAFS" had ended up divorcing, but when he spoke to International Business Times last year, he said he thought he'd beat the odds. "I think to me, I felt like I had a different approach," he said in July 2016. "I'm a different person, so I felt that what those couples went through, what all the couples went through, wasn't going to be my experience, so I didn't really hold it against the whole process."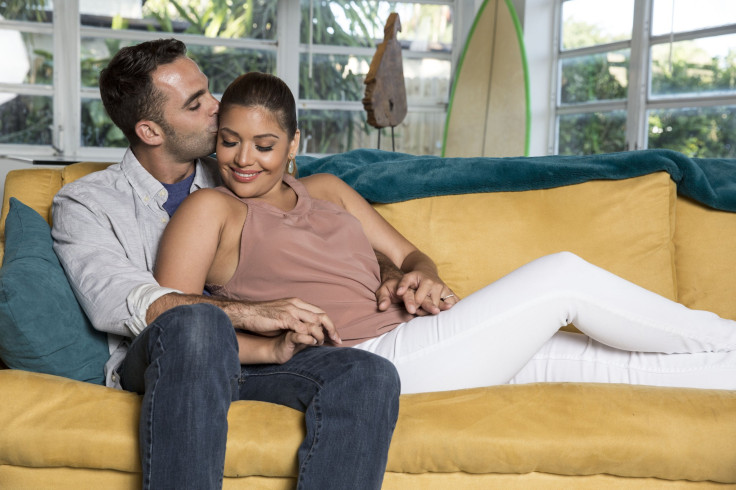 Their breakup means that all of the couples from "Married at First Sight" Season 4 have now ended in divorce. At the end of the season, it was only Heather Seidel and Derek Schwartz that opted to split. However, Nick Pendergrast and Sonia Granados revealed their divorce in March.
"We are sad to share that after almost a year of marriage. We have decided to separate and file for divorce," Nick and Sonia's statement read. "Thank you in advance for your love and support during this difficult time! We look forward to growing and continuing to learn about ourselves from what we still consider to be a meaningful experience with 'MAFS.'"
The Season 1 couples are the only remaining "Married at First Sight" success stories, and they seem to be going strong. Jason and Cortney Carrion celebrated their three-year anniversary earlier this year as did Doug Hehner and Jamie Otis. Doug and Jamie are also expecting a baby girl this summer.
Fans will have to tune in to see if any of the Season 5 couples stay together. "Married at First Sight" Season 5 airs Thursdays at 9 p.m. EDT on Lifetime.
© Copyright IBTimes 2022. All rights reserved.
FOLLOW MORE IBT NEWS ON THE BELOW CHANNELS